Critics warn of 'another tragedy' as Japan re-embraces nuclear power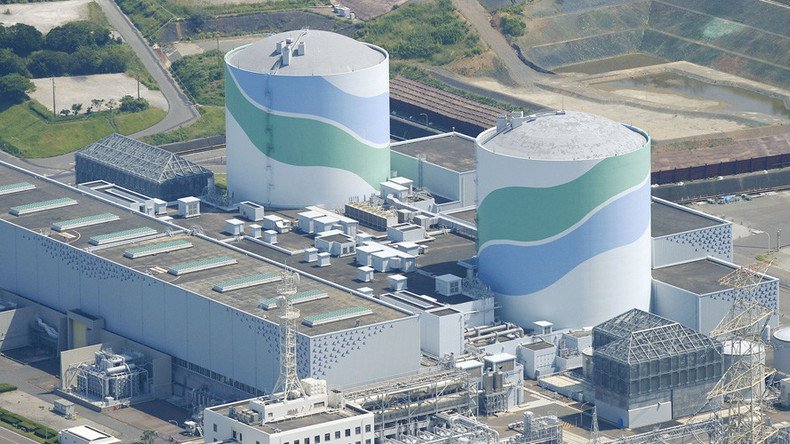 The decision by Japan's Environment Ministry to allow the re-use of contaminated soil from the Fukushima disaster has come under fire amid a broader debate on nuclear power, with critics saying Tokyo needs to remember the devastating lessons of the past.
An Environment Ministry panel has approved the recycling of soil generated from Fukushima decontamination work despite a worrying estimate that it will take some 170 years for radioactivity concentrations in the contaminated soil to return to legal safety standards, Japan's Mainichi newspaper reported.
Late last month Japan's Nuclear Regulation Authority (NRA) approved Kansai Electric Power Co's application to extend the life of two reactors beyond 40 years.
Kunihiko Shimazaki, who was a commissioner from 2012 to 2014, told Reuters that a powerful earthquake that killed 69 people in the south-western island of Kyushu in April further proved that the risk to some of Japan's 42 operable nuclear reactors was being highly underestimated.
"I cannot stand by without doing anything. We may have another tragedy and, if that happens, it could not be something that was 'beyond expectations,'" he warned.
When asked about the operating extensions of the reactors, a spokesman for the NRA referred Reuters to remarks by agency chairman Shunichi Tanaka, who stated: "It does not guarantee absolute safety but it means the reactors have cleared the safety standards."
According to the World Nuclear Association, early reactors were designed for 30 or 40-year operating lives.
Back in 2012, a Japanese law regulating nuclear reactors was revised to establish the rule prohibiting reactors from being operated for over 40 years, the Japan Times reported. However, it allowed a one-off exceptional extension of up to 20 more years upon receiving safety clearance from the NRA.
The president of Japanese energy company TEPCO confirmed last week that the company covered up the meltdown of the Fukushima nuclear plant. The announcement came shortly after a report claimed that the Japanese government and TEPCO hushed up the tragedy.
The information was revealed by Tokyo Electric Power Co. President Naomi Hirose, who issued an apology. He confirmed that TEPCO ordered not to use the word "meltdown" when referring to what happened at the crippled plant. "I would say it was a cover-up," Hirose told a news conference. "It's extremely regrettable."
The Fukushima Daiichi nuclear disaster, the largest since the 1986 Chernobyl event, took place in March 2011 and resulted in three nuclear meltdowns and a leak of radioactive materials. The accident prompted a nationwide shutdown of all nuclear power plants in Japan with Sendai being the first to start working again in August 2015.
You can share this story on social media: