CCTV of Turkey attack: Moment Ataturk Airport bomber explodes himself after being shot (GRAPHIC)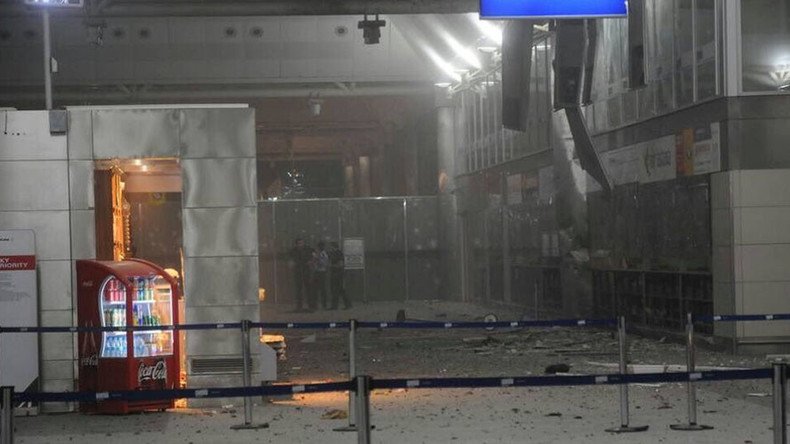 CCTV footage shows police shooting one of the Attaturk Airport bombers seconds before he detonates his suicide vest. The attacks on Istanbul's main airport reportedly killed over 41 people and injured more than 239 others.
Follow RT's LIVE UPDATES on Istanbul airport attacks
Dramatic video shows people fleeing from a man carrying explosives. Women and children are seen running for their lives.
READ MORE: Over 20 killed, 60 injured as blasts rock Istanbul's Ataturk Airport
The man with the explosive device quickly follows them.
Shortly after the man stumbles and falls to the ground as security forces shoot him.
After landing on the floor, he struggles for several seconds and then detonates his explosive, triggering a massive blast.
Following the explosion, burning rubble is seen spread out across the airport floor.
Two blasts rocked Istanbul's Ataturk Airport, targeting two separate locations in the airport.
Islamic State could have been behind the attack, a police source told Dogan news agency. However, the Turkish authorities are yet to confirm this information.
You can share this story on social media: