PM Davutoglu's resignation gave Ankara 'golden opportunity' to mend ties with Moscow – ex-Turkish FM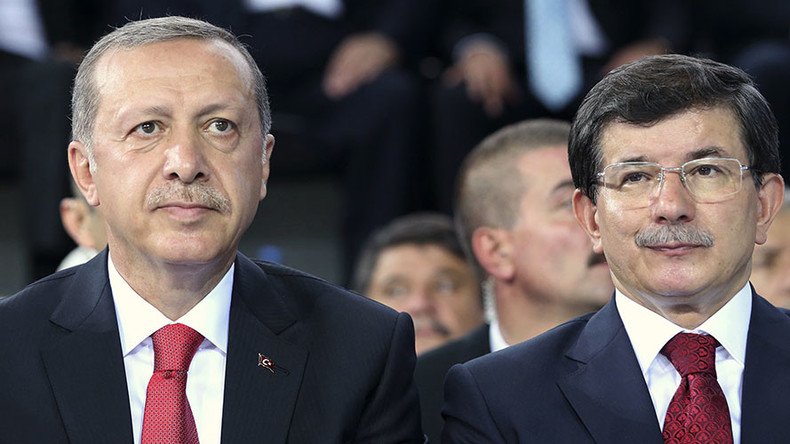 The resignation of Prime Minister Ahmet Davutoglu has provided Turkey with a "golden opportunity" to mend relations with Russia and other states, former Turkish FM Yashar Yakish told RT after Ankara apologized to Moscow for the downed plane.
"The change in the post of the Prime Minister (Davutoglu was replaced by Binali Yildirim) - this was a golden opportunity to launch new initiatives in the foreign policy," Yakish, who was Turkey's foreign minister in 2002-03, said.
Davutoglu resigned in early May after two years in office due to a sharp deterioration of relations with Turkish President Recep Tayyip Erdogan.
He became the PM after serving as the foreign minister and "it was difficult for (Davutoglu) to change the foreign policies because he was the one who initiated them," Yakish said.
"Whereas, when there's a new prime minister, it's a golden opportunity for Turkey to adjust [its] foreign policy to the realities in the field. And that's what Turkey is doing now. Both with Russia and with Israel," he said.
The diplomat backed the decision by the Turkish leadership to finally apologize for the Russian warplane downed by Turkey's Air Force in Syria last November.
"Better late than never," he said, adding: "I wish this could've been done at the very beginning of the incident and then we wouldn't have gone through these difficulties."
Yakish said that Ankara's initiative was "going to be responded to positively by Russia and we will go out slowly from this crisis where we found ourselves for several months."
Mending ties will be in the interest of both Ankara and Moscow, he stressed, expressing hope that the countries will be able to "compartmentalize" their relations like it was before, "that's to say if something goes wrong in one area it shouldn't have a negative effect on another field."
On November 24, 2015, a Russian Su-24 bomber taking part in an anti-terrorist mission in Syria was brought down by the Turkish Air Force.
The plane crashed in rebel-held territory in Syria near the Turkish border. The pilots ejected, but one – Lieutenant Colonel Oleg Peshkov – was killed by machine gun fire from militants on the ground.
Ankara claimed that it attacked the Russian bomber for violating its airspace, but was never able to provide proof that any incursion took place.
Moscow vigorously denied the Turkish claims and reacted to the incident by imposing a wave of painful sanctions against Turkey, which affected trade, tourism, joint energy projects and other areas.
From the start, the Kremlin made it clear that the restoration of normal relations with Turkey would be impossible without Ankara apologizing, paying compensation to the pilot's family and prosecuting those responsible for his death.
You can share this story on social media: