TTIP 'doesn't respect EU interests': French PM Valls says 'non' to transatlantic treaty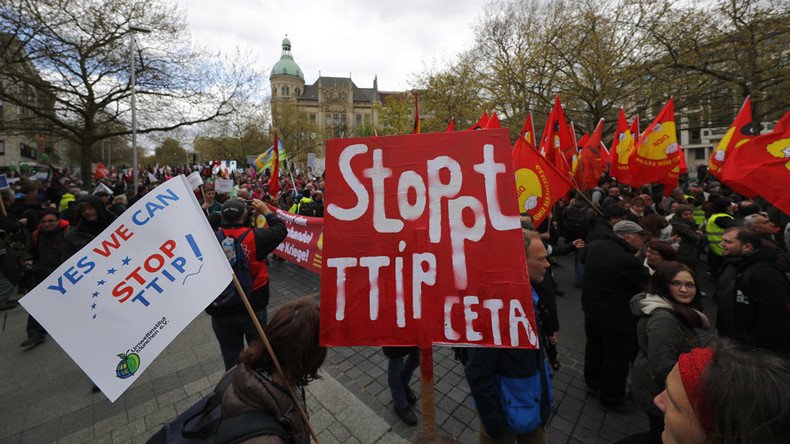 France's Prime Minister Manuel Valls has dismissed the possibility of an agreement on the US-EU transatlantic trade deal, since it goes against the interests of the European Union.
"No free trade agreement should be concluded if it does not respect EU interests. Europe should be firm. France will be vigilant about this," Valls said addressing members of the governing Socialist Party on Sunday, AFP reported.
"I can tell you frankly, there cannot be a transatlantic treaty agreement. This agreement is not on track," Valls added.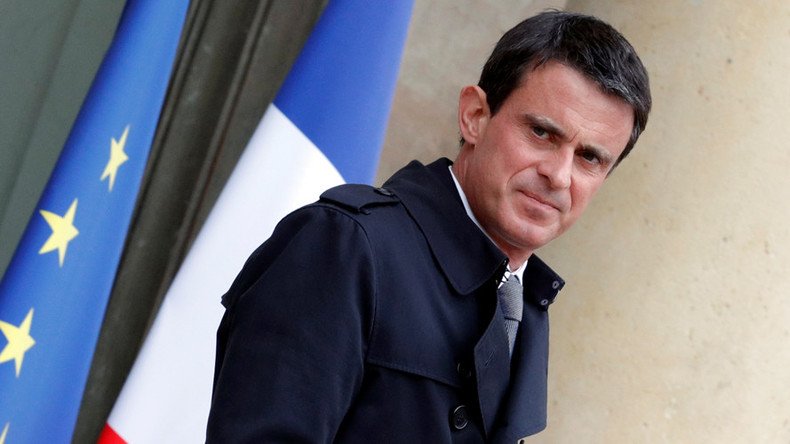 Valls pointed that the agreement "would impose a viewpoint which would not only be a breeding ground for populism, but also quite simply be a viewpoint that would be bad for our economy."
The TTIP – or Transatlantic Trade and Investment Partnership – is a EU-US free trade treaty project that was dubbed as controversial the moment it was proposed three years ago and has been criticized for its secretiveness and lack of accountability ever since.
The proposed agreement aims at promoting trade and multilateral economic growth by creating the world's largest free-trade zone. Backers say it would help small businesses opening up markets and making customs processes easier, while trade tariffs on products would be reduced.
But critics fear big corporations would be the only ones to profit from the deal, with corporate interest coming even ahead of national interest.
The French minister has also stressed the "dramatic" consequences of canceling quotas on milk, stipulated in the TTIP deal. Dairy sector is particularly important to France, being a key driver of its economy.
The negotiations on the treaty were expected to be over by the end of 2014, however they are still in progress with the next round being scheduled for July.
The undecided issues are planned to be settled by year's end when Barack Obama's presidential term comes to an end.
The project has, however, been met with quite fierce opposition in Europe, especially in France and Germany, with critics speaking of its negative effects on environment and agriculture.
Thousands of protesters took to streets in the German city of Hannover in April, opposing the deal in fear it would put corporate interest before the national. Large corporations will be given more prerogatives than middle-sized and small businesses if the project is accepted, the protesters believed.
All EU member states, except for pro-TTIP Britain that has decided to leave the bloc, have to ratify the agreement for it to come into effect.
You can share this story on social media: