'June 23rd will go down in history as our independence day' - Nigel Farage (VIDEO)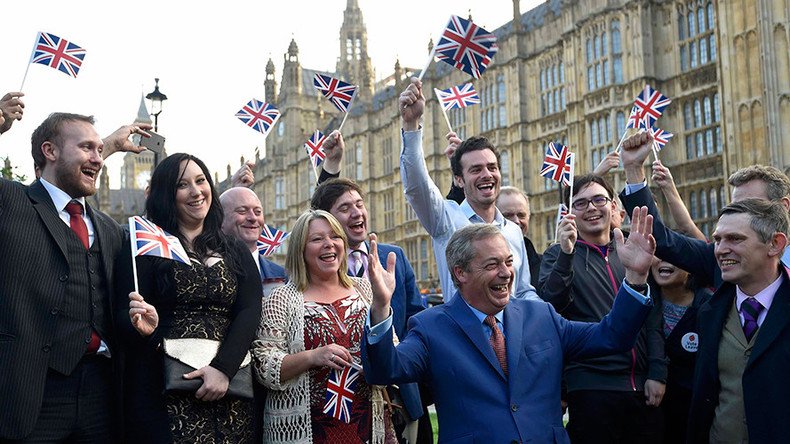 The leader of the Independence Party (UKIP), Nigel Farage, has called for June 23 to go down in history as 'Independence Day', adding that it's a "victory for ordinary, decent people, a victory against the big merchant banks."
LIVE UPDATES: 'Leave' wins: UK votes in historic Brexit referendum

"It's a victory against the big merchant banks, against the big businesses, and against big politics," Farage told supporters following the Brexit vote.
"I'm proud of everybody who had the courage in the face of all the threats, they had the guts to stand up and do the right thing."
READ MORE: Brexit referendum: Farage declares victory for 'ordinary & decent' people
"People here don't understand – they are too wealthy, they don't get – what open-door, mass immigrations, the result of EU-membership has done to people's wages, availability of getting GP appointments or their kids to go local schools.... I'm thrilled that we've done this."
"The other big effect of this election is not what's happened in Britain, but what will happen in the rest of Europe," he added.
"In Denmark, a majority there are in favor of leaving, so we could be quite close to Dexit. And I'm told the same may apply to Sweden, and perhaps Austria, and perhaps even Italy too."
"The EU is failing, the EU is dying. I hope we've knocked the first brick out of the wall. I hope this is the first step towards a Europe of sovereign nation states, trading together, neighbors together, friends together, but without flags, anthems or useless old unelected presidents."
You can share this story on social media: