Russia to reveal location of US military satellites in free space database – report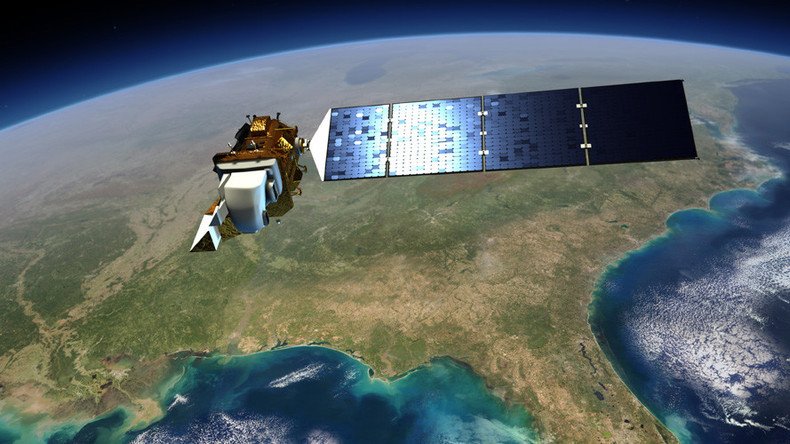 Russia's own data on near-Earth objects – including military satellites not covered by the open catalog of the North-American warning system NORAD – could soon be made publicly available as a comprehensive database, Russian media report.
Russia is planning to set up a free database on thousands of near-Earth objects, including those not publicly listed in open catalogs of the North American Aerospace Defense Command (NORAD), Izvestia newspaper reported on Tuesday.
NORAD doesn't only track Santa at Christmas – its database also provides details on thousands of satellites launched, destroyed or still functioning. While the catalog does not disclose data on America's own military or dual-use satellites (or those of allies – Japan, France, Germany and Israel among them), as Izvestia says, it does feature Russia's defense satellites.
At a Vienna meeting of the UN Committee on the Peaceful Uses of Outer Space in mid-June, Russia proposed to create a similar UN-run database "collecting, systemizing, sharing and analyzing information on objects and events in outer space." Such an international database would be available to any country that has capabilities in the areas of human spaceflight, launches or satellites.
Russia's written proposal presented at the meeting encouraged governments to share their own data banks on "scheduled and performed space launches" as well as "functioning space objects and in-orbit operations."
Russia's proposal to create the UN-run database reportedly encountered US resistance, with a diplomatic source explaining to Izvestia: "The Americans want to keep their monopoly on regulating outer space traffic… Plus, the US military is not keen on disclosing information on a number of defense-related objects."
Meanwhile, Russia's own space objects database will go online "at any rate," as the country already has enough telescopes, radars and observation stations to detect any human-made body orbiting Earth, the report claimed.
"Our network spots approximately 40 percent more [space] objects than you can find in open American databases," Igor Molotov, senior research fellow of the Russian Academy of Sciences, told the newspaper.
"We have several times more telescopes … than NORAD," he said, adding that Russian observation stations are able of covering larger areas of space because of better weather conditions.
The databases would apparently help make orbit operations more secure and hazard-free, but would also contribute to shedding more light on the militarization of outer space, which Moscow has opposed for many years. Russia and China have long been advocates of weapons-free space, contributing to a number of important international regulations in the UN and beyond.
In the meantime, both countries are preparing to counter security challenges coming from orbit. In 2015, the Russian Air Force and Russian Aerospace Defense Forces were merged to form the Russian Aerospace Forces, tasked with neutralizing attacks both from the air and outer space.
Earlier that year, the Pentagon accused China of launching spacecraft carrying "directed-energy weapons and satellite jammers."
In the US, the Boeing X-37B spacecraft, a highly secretive Air Force project, has reportedly undergone orbital tests to carry the Advanced Extremely High Frequency (AEHF) system, which is able to survive a nuclear blast and is the USAF's back-up plan should ground communications fail. The US Air Force has two X-37Bs in its fleet and has been sending them into space on secret missions since 2010.
You can share this story on social media: