Iran busts terror cell planning 50 bombings during Ramadan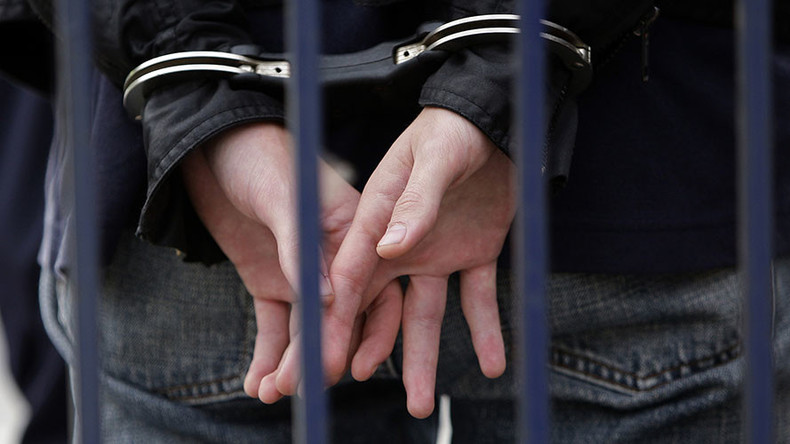 Tehran has announced it uncovered one of the "biggest terrorist plots" and arrested 10 terror suspects who were plotting to carry out 50 bomb attacks across the country during the holy month of Ramadan.
Ten Sunni extremists were detained in Tehran and in three other provinces during a set of operations Iran carried out from June 14 to 20, IRNA news agency reports. Mahmoud Alavi, Iran's intelligence minister said on Tuesday that the detained "Takfiri terrorists" intended to launch suicide attacks, plant numerous bombs, including car bombs and carry out remotely-controlled explosions.
The terrorists eyed some 50 targets for potential attacks, according to security and intelligence forces. Some 100kg of explosive devices seized in the raids were already prepared to be used, Alavi said, adding that the security forces also managed to intercept 2 tons more.
"By launching a complicated and covert intelligence operation, we have intercepted 2 tons more of explosives," he said as quoted by IRNA.
Iran's Intelligence Ministry announced on Monday that it disrupted "one of the biggest terrorist plots of Takfiri Wahhabi groups" and seized huge amounts of explosives and ammunition.
Iranian authorities often use the term 'Takfiris' to refer to Islamic State (formerly ISIS/ISIL) and other Islamist militants who accuse other Muslims of being 'nonbelievers'. Wahhabism is a branch of Sunni Islam, with radical Islamist followers that include IS and Al-Qaeda.
The terror cell reportedly planned to carry out numerous attacks at religious ceremonies during the holy month of Ramadan.
"The terrorists have been apprehended and a number of ready-to-explode bombs and a large amount of explosive materials has been discovered and seized from them," the Intelligence Ministry said.
The predominant Shiite power Iran has been actively battling Sunni IS terrorists, providing logistical and tactical support for Syrian and Iraqi governments. It has been also fighting jihadists near its borders with Afghanistan in a bid to prevent IS militants from entering the country.
READ MORE: Russia's defense chief meets Iranian, Syrian counterparts during Tehran visit
Since September of last year, Moscow has been carrying out airstrikes in war-torn Syria on IS targets at President Bashar Assad's request. To support the cause, Russia, Syria, Iraq and Iran created the anti-terror coalition to coordinate joint military action against IS.