RT scoops 4 awards at prestigious New York PromaxBDA Awards Ceremony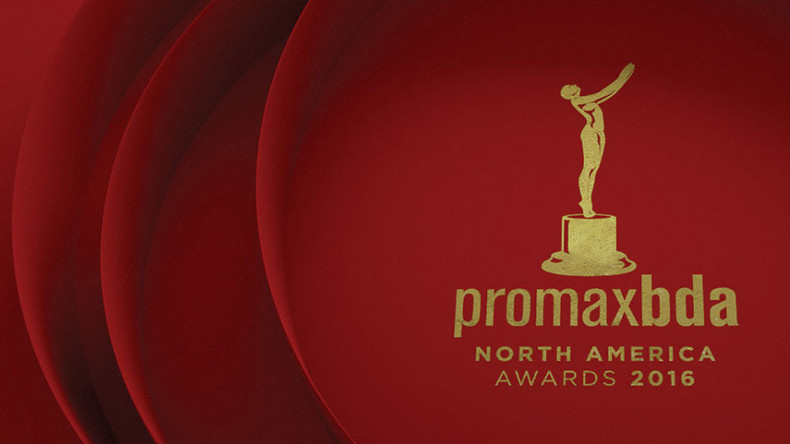 RT brought its best game to competitors from across the world to take four coveted awards for achievements in television design, technology and marketing in PromaxBDA's contest. RT fended off CNN to take home the top prize in one of the major categories.
The PromaxBDA Awards recognize the world's most trailblazing achievements in entertainment marketing and design.

RT won gold in the 'Special News Report or Event Program Spot or Campaign' category. The victorious 'RT_10' promos, celebrating the channel's 10th anniversary, featured 10 thought-provoking stories, some of which – like horrific reports from Guantanamo Bay – the mainstream media chose to ignore.
All of the clips came with the hashtag Helping you to #QuestionMore.
One of RT's winning stories revolved around indefatigable WikiLeaks founder Julian Assange. Another came from RT's explosive coverage from one of the world's hotspots, Yemen, where a Saudi-led US-backed bombardment campaign against Houthi rebels has left thousands of people dead.
Two other RT promos, UNGA (revolving around the United Nations General Assembly) and Victory Day Moscow (marking the 70th anniversary of V-Day) won silver awards.
READ MORE: Retired Obama, pensioner Kerry, US President Snowden: Watch RT's promo from the year 2035

'RT_2035', a futuristic and highly-ironic promo featuring a retired Barack Obama, John Kerry, and... whistleblower-turned-President Edward Snowden, claimed the bronze in the 'Stunt Promotion' category.
The PromaxBDA association is said to be the leading global resource for education, community, creative inspiration and career development in the media and media marketing sectors.
The recognition at the PromaxBDA Award Ceremony comes just a week after RT won 12 awards at the US International Film & Video Festival, including two golds. Those awards went to five newscasts, three documentaries, two programs and a series of the channel's promotional videos.