Negligence & chaos reign at Russian summer camp behind deadly boating trip – parents to RT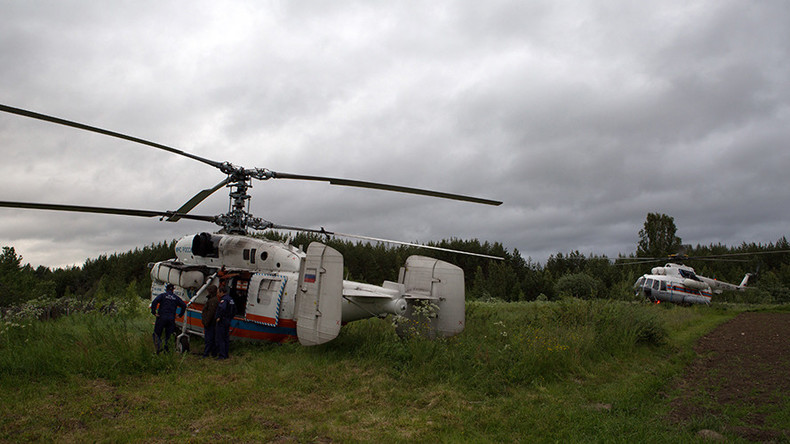 The summer camp in northwest Russia responsible for a boating accident that killed at least 13 children in a lake in Karelia turns out to have an unsavory reputation. Some locals and parents who sent their children there shared their experiences with RT.
Follow RT's LIVE UPDATES on Russian tourist boat disaster
Read more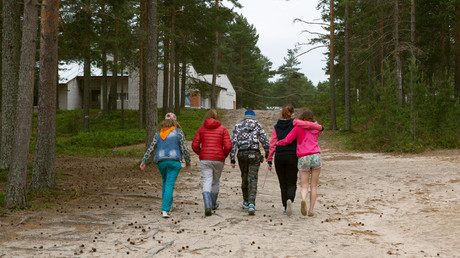 "There is total chaos in this camp," Tatyana, a local from the nearby village of Essoyla, told RT, commenting on the Park-Hotel Syamozero summer camp, adding that "wrongdoings are committed there that are then covered up."
Russia's Investigative Committee confirmed that, in 2011, a deputy director of the camp beat a security guard to death after they had both been drinking right on camp territory. He was sentenced to 13 years in prison, the committee said in a statement on Sunday.
In 2015, children spending their summer holidays at the camp were used as a workforce on land located near the facility, Tatyana claimed. They were later hospitalized suffering from exhaustion, she added. She also said that the children were often left on their own, while the camp counselors got drunk.
There are houses on the camp grounds that are rented out as hotels and leisure places for adults, Tatyana added, claiming that some people reportedly brought prostitutes there.
'Mom, take me away from this hell!'
Many parents also complain of awful conditions at the camp, which often lead to children being injured or falling sick. A woman who sent her son to the camp several years ago, also named Tatyana, told RT that during one of the camp's trips her boy received an injury that eventually turned into gangrene because of the maltreatment and negligence of the camp administration. In the meantime, she could not contact the camp's director.
She also complained that the camp counselors drank, swore, and even beat the children. One of the drunken camp counselors broke a boy's leg during one such incident while her boy was at the camp, Tatyana said, adding that her son asked her to take him from "this hell."
She also said that many parents unhappy with the situation at the camp had pulled their children out earlier than planned.
Zoya, a mother of a boy who is now at the camp and would have taken part in the deadly boat trip if he hadn't fallen ill shortly before it, told RT that virtually no one looks after the children. None of the activities or events that were advertised by the company promoting the camp was actually held, she added, stressing that the children are often left on their own and have to just stay in their rooms.
According to local media, both parents and children repeatedly complained about the conditions and even filed complaints against the camp's administration.
Some parents also filed complaints with the local prosecutor's office, reporting numerous cases of theft, intoxicated children, and inappropriate camp conditions.
Some children reportedly had to live in tents, as there was no space for them in the rooms, local media reports. According to several reports, the children also often suffer from malnutrition and poisonings, as they are fed irregularly and the food is often of low quality.
'Cold and hungry'
As a result of numerous complaints from parents and even local government, a special commission including representatives from Russia's health and education ministries, as well as Federal Security Service (FSB) and local authorities, inspected the facility in the summer of 2015.
Read more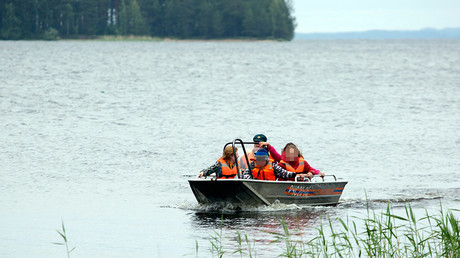 Some children were living in ragged sopping old military tents, of which some even lacked bedding items, according to the head of the Essoyla village administration, Andrey Orekhanov, who was a member of the commission.
The children "told me that they are hungry, wet and cold," Orekhanov told local media, adding that many children had a bad cold. He also said that the camp counselors were swearing at the children and threatening them.
According to various local media reports, there were several instances of children fleeing the camp and seeking help in nearby settlements.
On Saturday, the camp organized a boat trip for a group of children on nearby Lake Syamozero, while ignoring a storm warning that had been issued by the local emergency service. The group consisted of 47 children, mostly between the ages of 12 and 15, and 4 adults.
As a result, the children got caught in a storm and some of the boats capsized. At least 13 children drowned in the accident. One more is missing but is feared dead.
The group from the camp had not been registered with local rescue services before starting the trip, nor did the organizers inform them of their plans. The children could have been saved if emergency services had known about their trip in advance, the Russian Emergency Ministry said.
"If the camp had informed the emergency services that there would be a boat trip, they would have been accompanied by rescue teams. Or the boat trip would have been cancelled due to [the unfavorable] weather conditions," a ministry spokesman told TASS.