French police arrest man suspected of planning attack on Russian, US tourists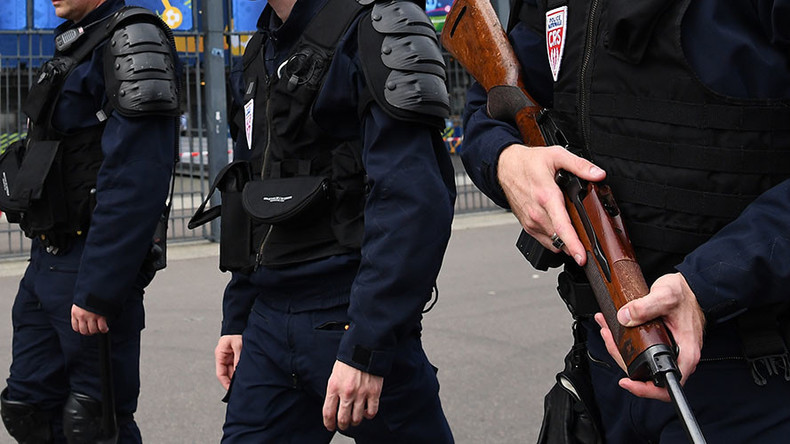 A man suspected of plotting an attack on Russian and American tourists has been arrested by French authorities, media reported.
A man arrested in the French city of Carcasonne is suspected of planning terrorist attacks on Russian and American tourists, a judicial official told the AP on Thursday.
#BREAKING French police arrest man suspected of planning attack on tourists: legal source

— AFP news agency (@AFP) June 16, 2016
The man is currently being questioned by the authorities. He was planning to attack tourists first and then go after police, the source added.
The 22-year-old man from the southern district of Lunnel was arrested by the General Directorate for Internal Security at a station in Carcassonne on Monday night, according to Le Parisien. He was reportedly armed with a knife and a hammer. An air pistol was also found at his home, BFM TV reports.
ISIS fighters en route to Europe for attacks on Belgium & France – security sources
The man, initially placed in custody in the city of Toulouse, has a history of psychiatric disorders and was diagnosed with schizophrenia, a source close to the investigation told La Dépêche du Midi.
He was transferred to the northwestern city of Levallois-Perret on Wednesday, according to BFM TV.
The 22-year-old, who reportedly converted to Islam in 2014, remained in custody for 96 hours as provided for by French law.
The check is a common routine these days, a French security official told the agency, since law enforcement forces spare no effort to avert any possible repetition of the November 2015 tragedy.
The episode comes just a day after French and Belgian security forces received an anti-terror alert regarding a group of Islamic State militants on their way to Europe. Though the group is said to be planning terror attacks, security levels in the countries haven't been raised to the maximum.
Euro 2016 has seen a volatile atmosphere with constant scuffles between football fans and clashes with riot police.
As many as 323 people involved in the unrest have been arrested so far, the French Interior Ministry reported on Thursday.
The tournament is taking place at 10 different venues across France from June 10 to July 10.