Swedish spy plane approaches Russian airspace over Baltic Sea – reports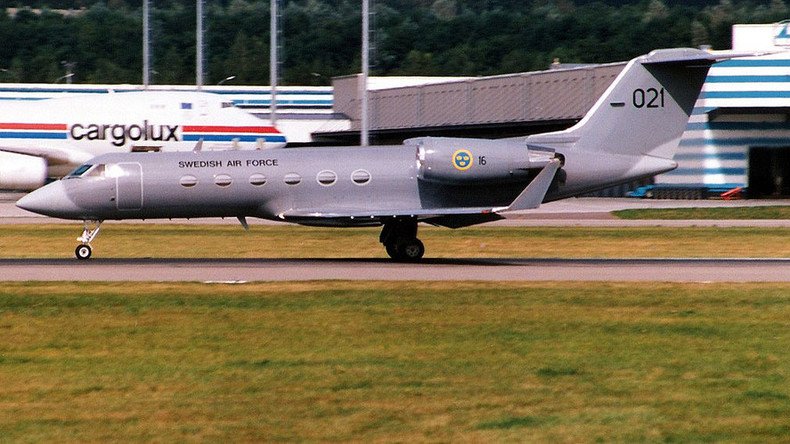 A Swedish intelligence plane has been spotted off Kaliningrad Region, Russia, according to Interfax. The electronic surveillance aircraft is said to be operating as part of Baltops 2016 NATO annual military exercise being held in the Baltic region.
The aircraft with call sign SVF622 could be tracked on Tuesday as it made its way along the border of the Russian airspace, flying at an altitude of 11,900 meters, the news agency said. It is thought to be an Air Force Gulfstream IVSP Electronic plane.
On Monday, Russian air defenses were alerted by US Air Force P-8A Poseidon maritime reconnaissance aircraft also performing surveillance mission over the Baltic Sea.
Both missions, as several other performed last week, have been made within the framework of the ongoing 44th Baltops (Exercise Baltic Operations) that will last till June 19.
Military forces from 17 NATO member states are taking part in the exercise, involving 6,000 personnel, 50 military vessels and 60 aircraft. The task force is mastering interaction on land, air and sea, including transportation of military units and performing amphibious assault landings.
You can share this story on social media: