RT broadcast suspension in Argentina up for negotiations – information minister
The decision to halt the broadcast of RT Spanish in Argentina has occurred due to an audit of all channels that are part of the free national coverage, officials said, adding that they are planning to discuss ways to keep the channel on air with Russian authorities.
READ MORE: Argentina to suspend RT from national broadcasting
Last week state media authorities notified RT that the channel would be suspended from free transmission starting in August. Argentine State Radio and Television Society (RTA SE) also said that RT will be available as part of paid TV bundles as the country moves to end all analogue broadcasts by 2019. In 2014, RT became the first foreign TV channel to be broadcast on free national television in Argentina.
Read more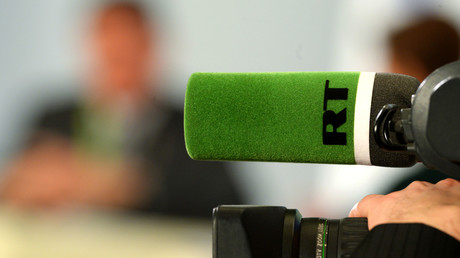 In an official notification posted by RT Spanish, RTA SE's legal manager Maria Eugenia Martinez said that the suspension did not preclude the conclusion of future collaborative deals. That has now been confirmed by the head of the Federal System of Media and Public Content, Hernan Lombardi.
"Currently, we are conducting an audit of the digital television system in Argentina," Lombardi told RT in a statement. "In this regard, we think we will start a dialogue with the Russian authorities, which we hope will be fruitful, to find a solution for Russia Today, which will satisfy all parties."
As Argentina moves towards the Experimental System of Digital Terrestrial Television and Satellite Television Systems the country is conducting an audit of all channels which it plans to include in its free nationwide package. RT is one of them.
"We have a lot of local channels that want to enter into this system, and space is limited," Lombardi said. "That is why we are conducting an audit of absolutely all signals. We are conducting an audit, and as with any audit, the process is transparent."
RT was not the only channel that was notified by the Argentina's authorities of the change in status. A similar letter was sent to the pan-Latin American terrestrial and satellite television network TeleSUR, notifying that it's broadcasting in Argentina would be suspended by the end of June.
The decision back in 2014 to launch RT's Spanish-language channel as part of the Latin American country's national television broadcast was praised by the presidents of Russia and Argentina as a counterbalance to the "attempts of some countries to monopolize the truth and use it in their own interests."