Antibiotic-resistant 'super bacteria' found in Rio Olympic venues, main beaches – report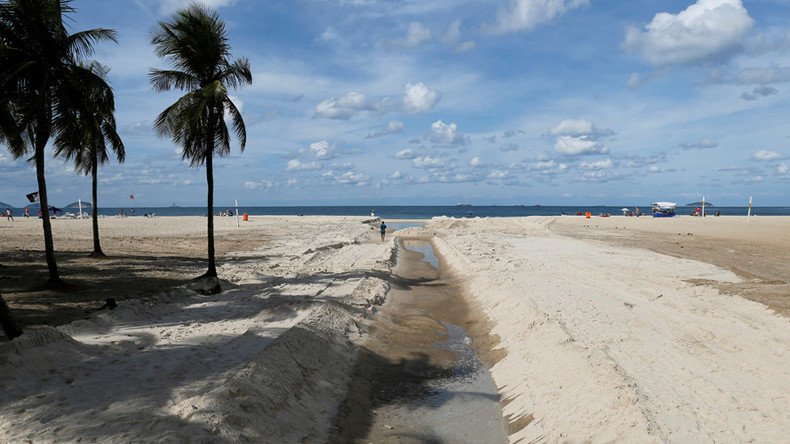 Highly dangerous and drug-resistant super bacteria have been found in major beaches and venues that will host swimming, canoe and rowing events at the 2016 Summer Olympics in Rio de Janeiro, studies seen by Reuters say.
The first report was reviewed by researchers at the Interscience Conference on Antimicrobial Agents and Chemotherapy in San Diego in September 2015, Reuters said. The study, yet to be published, claims microbes were detected at five of Rio's major beaches: Copacabana, Ipanema, Leblon, Botafogo and Flamengo.
Copacabana, named as one of the major venues at the Rio Games, had 10 percent of samples contaminated. It is scheduled to host marathon swimming, cycling and triathlon.
The researchers used water samples taken at beach locations between 2013 and 2014. All samples were positive for bacteria at Botafogo beach, while samples at Flamengo beach, a spectators' venue during the Olympics, had 90-percent contamination in its waters. The samples from Ipanema and Leblon beaches tested positive for superbugs 50 and 60 percent of the time, respectively.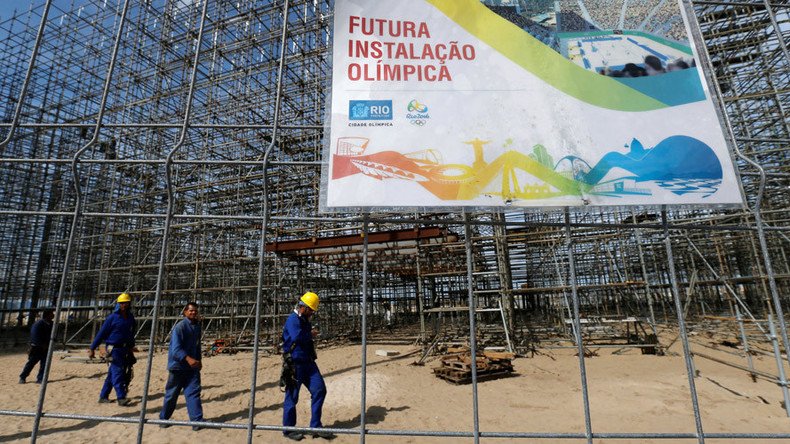 The contamination of one of the most populous cities in Brazil is a result of improper sanitation, according to Renata Picao from the Federal University of Rio de Janeiro who led the study.
"These bacteria should not be present in these waters. They should not be present in the sea," Picao told Reuters.
Another study seen by Reuters shows data from the Brazilian Oswaldo Cruz Foundation laboratory. It is one of the world's main public health research institutions located in Rio de Janeiro. The American Society will publish the results of the research conducted in 2013 in July.
The report presented data allegedly showing that superbugs were found in the Rodrigo de Freitas lagoon, which will host canoe sprint and rowing events for the Olympics and rowing events for the Paralympics.
Picao told Reuters the situation hasn't improved in the area since the samples were taken.
Superbugs cause urinary, gastrointestinal, pulmonary and bloodstream infections, and even meningitis. Resistant to antibiotics, they are believed to cause death in 50 percent of patients, according to the US Centers for Disease Control and Prevention (CDC).
The problem of super bacteria found in Olympic venues in Rio has been a hot topic in the media in recent years.
On Thursday, the Brazilian O Globo newspaper cited a report by the Federal University of Rio de Janeiro (UFRJ), saying that Flamengo, Botafogo, Copacabana, Ipanema and Leblon are unfit for swimming.
"The amount of super bacteria at sea should be zero. Their presence means a serious public health problem. And it may be related to hospital sewage," microbiologist and physician Rafael Duarte, a professor at UFRJ, told the paper.
The research identified the super bug as Klebsiella pneumoniae carbapenemase, a highly drug-resistant bacilli that causes infections associated with significant mortality. It causes problems in the urinary tract and triggers pneumonia, thrombophlebitis, diarrhea, wound infection and meningitis.
READ MORE: Will Rio de Janeiro be ready to host the 2016 Olympics?
The Rio Summer Olympics begin on August 5. However, worries in the sporting world that Brazil won't come up to standard are rife. At least 70 percent of the sewage from Rio de Janeiro, a city of 10 million people, is dumped in Guanabara Bay, untreated and untouched, creating numerous super bacteria resistant to antibiotics.
You can share this story on social media: