Germans just as angry with EU as Brits, unhappy with tackling of refugee crisis - poll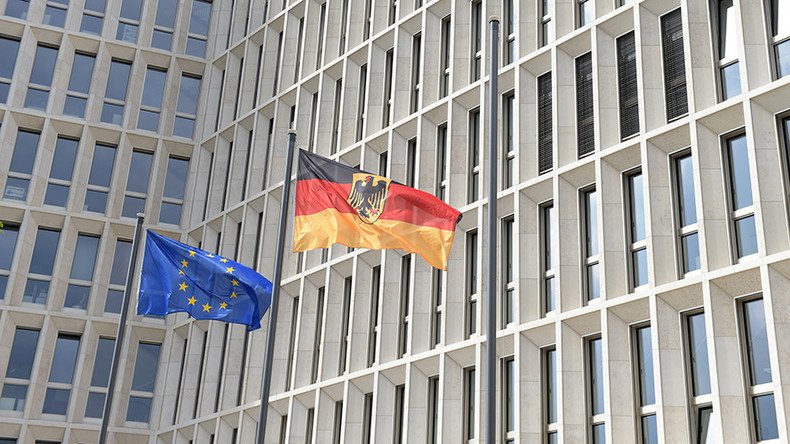 As the possibility of a Brexit looms, a new poll has found that Germans are just as unhappy with the EU as the British. The survey found that 48 percent of Germans have an unfavorable attitude towards the bloc.
The level of unhappy residents matches up exactly with the number of disgruntled Brits, who will take part in an EU referendum on June 23 to decide on a potential 'Brexit.'
The poll also found that support for the European Union has dramatically dropped in Germany over the last 12 years, from 58 percent in 2004 to 50 percent at the time of the survey.
German residents over the age of 50 were found to be particularly unhappy with the EU, with favorability dropping by 11 points over the past year.
When it came to the power balance between member states and the EU, more Germans (43 percent) said they would like to see more power given to Berlin than to Brussels (26 percent).
Perhaps unsurprisingly, Germany - considered to be the economic powerhouse of the European Union - was one of the few countries where people had a more favorable view of EU economic policy, with 47 percent approving of the bloc's fiscal actions.
Countries which have suffered austerity measures at the hands of the bloc expressed extremely low satisfaction with the bloc's handling of economic affairs, with Greece's level of approval coming in at just 6 percent.
Disapproval of the way Europe is handling the refugee crisis was also particularly high, at 67 percent. The finding comes after Germany welcomed an estimated 1.1 million refugees in 2015, amid Chancellor Angela Merkel's open-door policy for those fleeing war and persecution.
But feelings of EU discontent are present in virtually all member states, with support for the bloc dropping drastically over the last 12 months in every country except Poland.
The Pew Research poll came just one week after a YouGov survey showed that nearly one-third of Germans would like to leave the EU. It found that 29 percent of Germans would leave the bloc if a referendum were to take place.
You can share this story on social media: