German security forces fear drones may be used in terror attacks at major events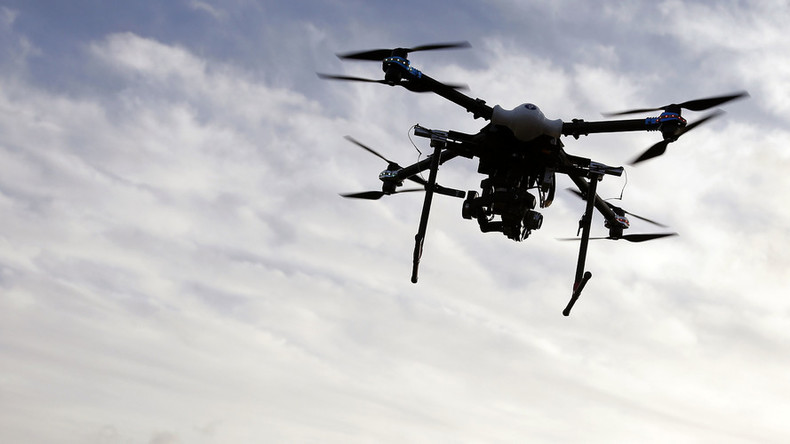 German authorities are harboring growing concerns over the possibility that the unmanned aerial vehicles that are now on free sale could be used for carrying explosives and staging terror attacks at mass events.
"Possible scenarios in which drones could be used range from disturbances of events and general criminal use for reconnaissance, up to possible terrorist attacks, including at major events," a spokesperson for the Federal Criminal Police Office (BKA) said, according to Hannoverische Allgemeine Zeitung (HAZ).
BKA is now attentively monitoring the drone defense systems market to "put together the knowledge of states and the central government about detection and defense against drone."
"These findings are also relevant for BKA employees so that they could take into account danger coming from drones," authorities explained, according to HAZ.
German stadium operators are said to be taking precautions as well fearing drone attacks. The administration of Bayern Munich's Alianz Arena has already engaged in talks with arms company Rheinmetall over electromagnetic impulse-defense equipment that would protect the stadium from drones.
People can "be sure that we will thoroughly perform our duties at major events" media director of the club Markus Hörwick said, however declining to expand on the matter.
Meanwhile anti-drone installations are to be used at all of the 10 stadiums in France during Euro 2016 championship, French authorities said.
Back in January the Oxford Research Group's Remote Control project already warned about the dangers posed by drones. The report titled The Hostile Use of Drones by Non-State Actors Against British Targets stressed that "drones will be used as simple, affordable and effective airborne improvised explosive devices."
Among potential targets, the project named foreign embassies, nuclear power stations, summits and even the car of the UK Prime Minister.
Remote Control project highly recommended licensing drones, installing laser systems to protect targets, using radio-frequency jammers, and clear guidance by the police and the army to shoot down dangerous drones.