Russian military denies Turkish claims it bombed civilian targets in Aleppo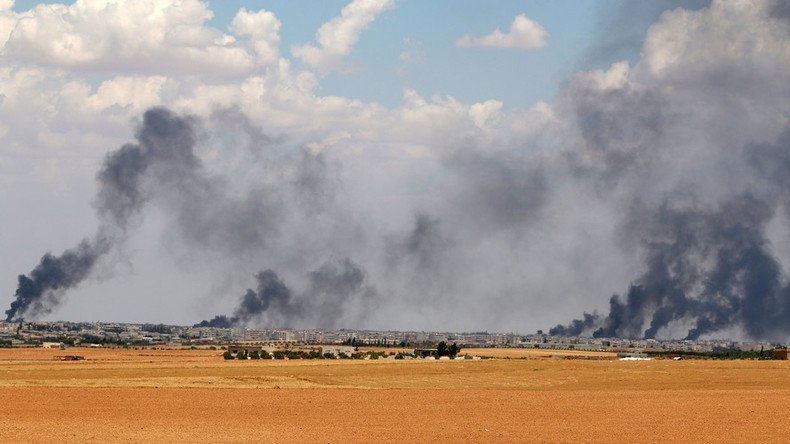 The Russian Defense Ministry has denied allegations put forward by Turkey that Russia's Air Force conducted strikes on civilian infrastructure in the Syrian city of Aleppo this week.
The Russian military was not involved in any strikes on Aleppo on June 8 and 9, Defense Ministry spokesman, Major-General Igor Konashenkov said on Thursday.
Read more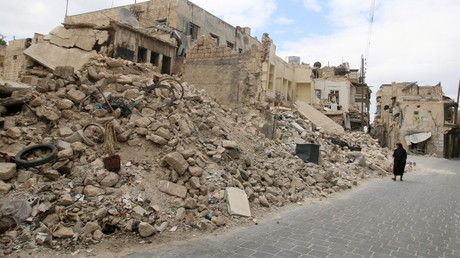 "I'd like to remind [people] that none of the accusations previously put forward against Russia's Air Force has been proven by any evidence whatsoever. Moreover, all of them have been proven wrong by Russia's Defense Ministry with the use of objective control data, and then fast forgotten by our critics," the military official pointed out.
On Thursday, Turkey's Foreign Ministry accused Moscow of having conducted airstrikes on civilian targets in the Syrian city, including on mosques and hospital and school buildings.
The Defense Ministry also argued that a Russian center which monitors ceasefire violations in Syria, had registered several counts of Aleppo civilian neighborhoods being shelled over the past days. The attacks are being carried out by militants from various terrorist groups, who freely cross the Turkish-Syrian border, the official said.
"It's strange that such events remain without due attention from the Turkish Foreign Ministry," Konashenkov said.
Ammunition-loaded trucks escorted by dozens of Al-Nusra Front terrorists recently crossed into Syria from Turkey, the Russian Center for Syrian reconciliation announced on Wednesday. The "column of heavy trucks with munitions and weapons escorted by armed groups" had been detected in the north of Idlib province heading for Aleppo, the report said, adding that it was moving from the Turkish border.