Japan protests Beijing's warships approaching disputed islands in E. China Sea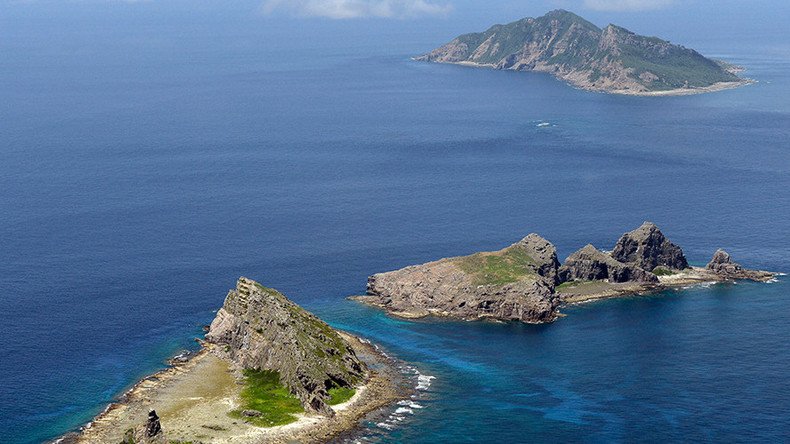 The Chinese ambassador has been summoned to the Japanese Foreign Ministry over alleged violations of national territorial waters near disputed islands in the East China Sea. Chinese warships in the area are "rational and legal," Beijing said.
Japanese Deputy Foreign Minister Akitaka Saiki summoned Chinese Ambassador Cheng Yonghua to the ministry on Thursday and filed a protest, according to the Associated Press.
Tokyo complained about a Chinese frigate sailing within 38 kilometers of the Japanese-controlled Senkaku Islands' coast. The incident occurred shortly after midnight on Thursday. Chinese warship remained close to the islands for about an hour before leaving the area and heading north.
Called the Diaoyu Islands in Chinese, the territory is also claimed by Beijing.
"Japan is extremely concerned about actions that unilaterally escalate tension in the area," Japan's Chief Cabinet Secretary Yoshihide Suga said, stressing that related ministries are working closely with the US to resolve the situation.
The Japanese Foreign Ministry is also investigating the reported presence of three Russian battleships close to the disputed islands. The ministry intends to establish whether their arrival was somehow coordinated with the Chinese.
Neither Russian, nor Chinese warships violated what Japan considers its territorial waters, the Chinese Defense Ministry said in a statement sent to Reuters.
A heated dispute between Beijing and Tokyo over the national affiliation of the Diaoyu/Senkaku Islands has been raging since 2012, when the Japanese government nationalized the islands' ownership.
Beijing has never recognized the move, claiming Chinese authority over the islands. Chinese ships, mostly fishing boats, have sailed in the disputed area practically non-stop since the islands came under Japanese authority.
Last December, a Chinese armed coast guard vessel entered the disputed area for the first time.
By deploying a naval ship to the disputed islands' area, Beijing is likely highlighting its territorial claims, Defense Minister Gen Nakatani, attending an annual international security conference in Singapore, told NHK national television.
China's Defense Ministry issued a statement on Thursday, saying the Chinese Navy's ships had every right to operate in Chinese waters.
"Chinese naval ships sailing through waters our country has jurisdiction over is reasonable and legal. No other country has the right to make thoughtless remarks about this," it said in a statement sent to Reuters.
The disputed Diaoyu/Senkaku Islands lie some 220 kilometers off the northeast coast of Taiwan. They are currently under Japanese jurisdiction.
You can share this story on social media: