4 dead, several injured as police open fire on protesting students in Papua New Guinea – reports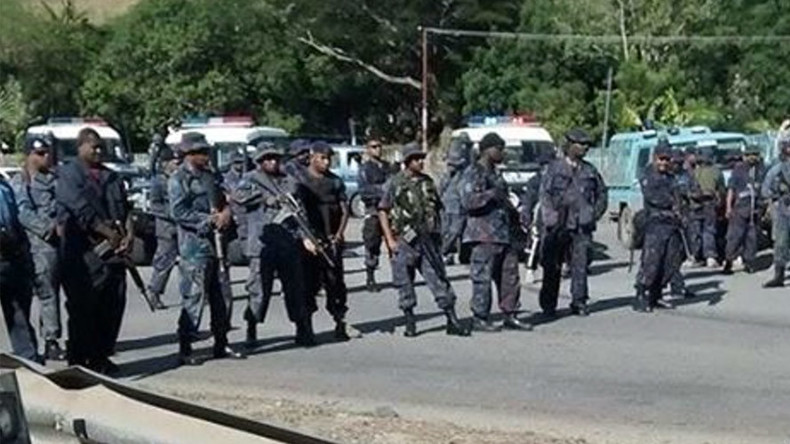 At least four students were reportedly been killed and over a dozen injured when police in Papua New Guinea opened fire on a university students' rally demanding the resignation of the country's prime minister.
Police in the capital of Papua New Guinea, Port Moresby, clashed with protesters and fired shots at the crowd as university students attempted to march on the country's parliament building.
According to reports, student activists were on their way towards parliament house in Port Moresby to express dissatisfaction with the country's prime minister, Peter O'Neill, amid allegations of corruption, when police lines halted their movements and fired into the crowd to prevent them from leaving the campus.
The shooting apparently began when the students refused to allow law enforcement to arrest the president of the student council.
"They fired shots, they fired shots directly at the crowd," Gerald Peni told ABC Australia. "Two were shot, the boys were shot, so we know that we have two casualties been shot by police."
At least four people were killed in the clashes, with another 15 wounded, a major aid agency that refused to be named told Reuters. A Port Moresby General Hospital told the agency that 10 students had been admitted, all "in a difficult situation."
Following the initial shootout involving the students, enraged members of the public clashed with police outside the hospital where victims were being taken in.
"Now there is a very big clash with the public and with the police just outside the Port Moresby General Hospital," a hospital official told Reuters by telephone from the admissions department. "There is also shooting going on, open gunfire."
For weeks students had been boycotting classes and lectures were officially suspended late last month as they demand O'Neill's resignation.