3 dead, several missing after devastating storm ravages Australia's eastern coast (PHOTOS, VIDEOS)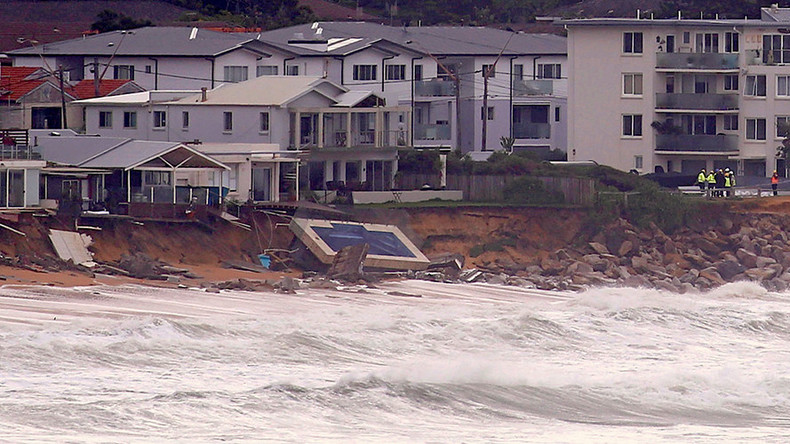 A massive storm sweeping across Australia's eastern coast has led to the deaths of at least three people and the evacuations of thousands of residents. Dramatic photos and videos show terrifying waves, raging waters, and widespread destruction.
The devastation hit New South Wales, Tasmania, Victoria, and the Australian Capital Territory.
One of the victims was found dead in the Cotter River near Canberra on Monday morning. Local authorities said the 37-year-old was caught in floodwater at a river crossing.
Two additional bodies were retrieved from police divers after their cars were washed off roads in New South Wales.
A man is missing after being washed off some rocks near Bondi Beach in Sydney, and another man was reportedly swept into the Ouse river from his backyard earlier on Monday. A woman whose husband was rescued from the roof of their house as it flooded is also missing.
Two elderly people are also feared to have drowned in Tasmania, where the floodwaters were described as the worst in about 85 years. Photos online showed cattle which had been swept away by the flooded Mersey river.
More than 100 roads are closed in Tasmania, and flood warnings are in place for seven rivers.
Waves as high as 12 meters (40 feet) hit Sydney, leading to the erosion of beaches. Some of the area's most luxurious homes, known as "Millionaire's Row," are at risk of collapse.
Homes are "cracking" in Collaroy, University of New South Wales coastal researcher Mitchell Harley tweeted, citing "grave conditions."
Winds reached speeds of more than 70 miles per hour in Sydney, forcing the closure of airport runways and the public transport system.
Twenty-three rivers are still at risk of overflowing in New South Wales.
More than 5,000 calls were made to the New South Wales State Emergency Services (SES) on Sunday, and 30,000 homes in Sydney and on the Central Coast were left without power due fallen trees and power lines.
The SES was called out to more than 9,000 jobs over the weekend and performed 270 rescues in flooded areas.
Although the wild weather was enough to scare most people, surfers up and down the coast took advantage of the massive waves.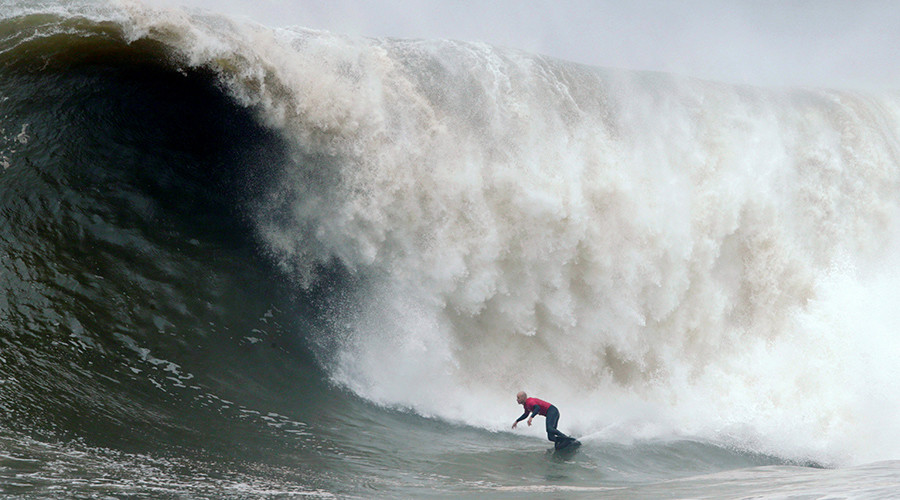 The Insurance Council of Australia has said that more than 11,000 claims have been made, at an estimated cost of about AU$38 million (US$27.9 million). That figure is expected to rise significantly.