Drunk-driving US sailor injures 2 in Okinawa car crash amid killings scandal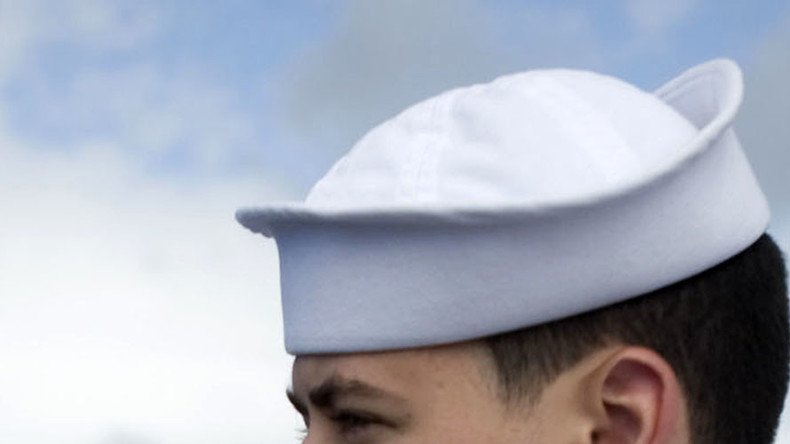 Following two scandals involving the US military stationed on the Japanese island of Okinawa, a US Navy sailor was caught in a drunk-driving head-on collision with two other cars. The crash occurred off-base, despite tough new rules for personnel.
Aimee Mejia, 21, stationed at the Kadena Air Base, was driving in the opposite lane to the two vehicles, her blood alcohol level six times the legal limit, at about 11:40 pm local time on June 4, the Asahi Shimbun learned from the police. Two individuals in the other vehicles sustained injuries.
The incident comes at a troubled time for the US base in Okinawa. Already highly unpopular with locals, the US military found itself in the middle of two scandals involving a murder and a rape – both of the victims young Japanese women.
Faced with popular outrage, the US military put its servicemen on a short leash, with curfews, movement restrictions and a ban on drinking alcohol off base.
The restrictions were put in place for the period from May 27 to June 24, and were considered to be a gesture of respect for the Japanese and as a period of mourning for one of the two victims – 20-year-old Rina Shimabukuro, whose body was discovered in the woods in Onna, Okinawa Prefecture in May. US civilian contractor Kenneth Franklin Gadson (going by his Japanese wife's name Shinzato), stationed at Kadena Base, was arrested on suspicion of hiding the body.
READ MORE: 'It keeps happening,' rape survivor says as activists protest abuse by US military in Japan
Japanese Defense Minister Gen Nakatani called the latest incident involving Mejia "extremely regrettable," and has written to the Okinawa Defense Bureau with instructions to lodge a formal complaint with the Navy.
The defense minister's remarks come just a day after his US counterpart, Defense Secretary Ash Carter, agreed with Nakatani that further measures will need to be implemented in future to prevent repeated instances of rape and murder by American service personnel.
Foreign Minister Fumio Kishida also condemned the incident in a conversation with US ambassador Caroline Kennedy. She offered an apology, according to the foreign ministry.
You can share this story on social media: