Drone VIDEO shows Syrian Army advance in ISIS-held Raqqa province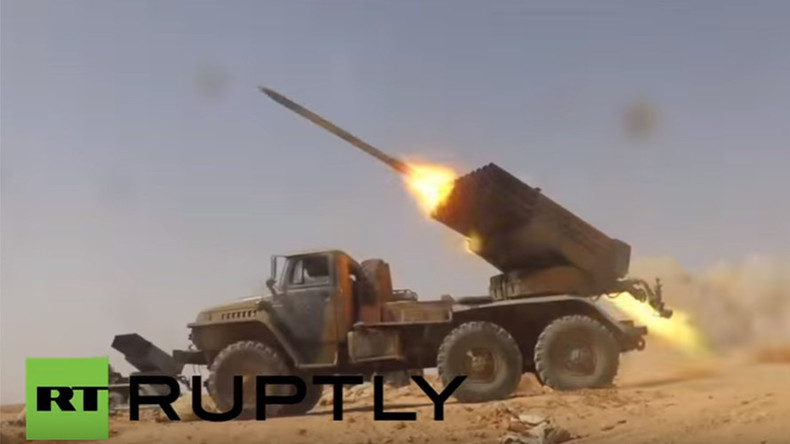 Recently released aerial footage shows the Syrian Army making further gains into the Raqqa province as forces loyal to the President Bashar Assad continue their assault on the main stronghold of Islamic State (IS, formerly ISIS/ISIL).
Drone footage released on Saturday and available on RT's Ruptly agency demonstrates the swift advance of Syrian government troops into Raqqa province.
Video shows army vehicles, including tanks and missile launchers, taking positions on Thursday after claiming victory over IS militants at the Zakiyah Crossroad, a strategic area at the border between Hama and Raqqa provinces.
Syrian forces reportedly advanced over 35 kilometers (21.7 miles) towards Raqqa within two days, while driving the rebels before them, in an offensive backed by Russian air strikes.
Another video shows the Syrian army launching missiles at militant positions, as Syrian troops prepare to press their offensive forward.