Brazil's media 'incited protests,' favored Rousseff's impeachment from start – Greenwald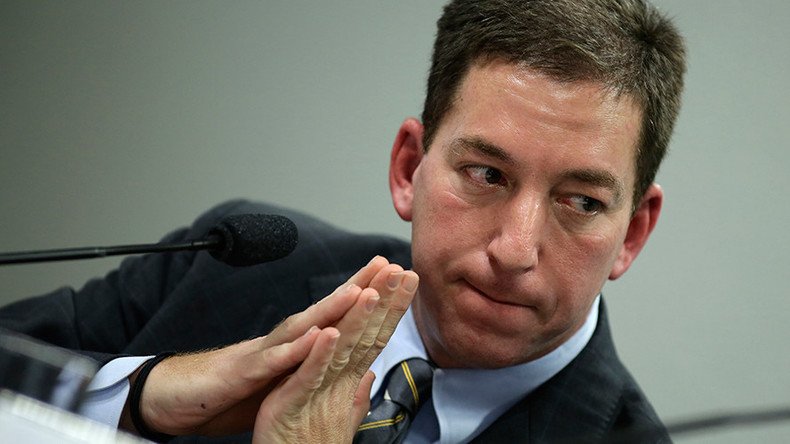 Brazil-based US journalist Glenn Greenwald, who broke the story on NSA whistleblower Edward Snowden, said Brazilian media is owned by a few families that have a clear political interest in pushing President Rousseff out by "inciting street protests."
"What makes Brazil so different in terms of its media is that the largest media organizations are almost entirely owned by a very small number of families. It was for a long time. Three, four, now it is five," Greenwald told RT's agency Ruptly during an event in Rio de Janeiro on Thursday.
"They all have the same interests, they have very close ties to the political class, they have clear political interests that are not the interest of the overall population. There is very little inhibition about using the media outlets for political activism."
Thus, he said, it is not surprising that the majority of Brazil's media coverage was one-sided and supported President Dilma Rousseff's impeachment from the start. In fact, the media has been "inciting street protests" against Rousseff, he said.
"There was a recording released just last week from the senior senator on the opposition and a new minister in which he said that the media was insisting on Dilma's removal and her exit so I don't think there is any question that the media has been almost entirely on one side of the debate at the expense of actual journalism here in Brazil."
When it came to US involvement, Greenwald could not confirm anything specific, but referenced the alleged role in the Brazil's coup in 1964. He pointed out that the US has a record of staging coups and not taking responsibility for them for years, adding that apparently, American politicians are benefiting from the current situation in Brazil.
"There is certainly a much closer relationship between Washington and the new government than it was between Washington and the elected government. And there is a lot closer of ideological affection that the US government has for the new government and the old government. So certainly they are happy with the result, even if they weren't a direct participant of what had happened," Greenwald said.
The journalist spoke on the day he published an article doubting the interim President Michel Temer's credibility after a new eight-year ban from running for office.
A regional election court in Sao Paulo published a formal decree, making Temer "ineligible" to run for any political office after he was found guilty of spending more of his own funds than is allowed by the law.
"And now, he has been formally convicted of violating election laws and, as punishment, is banned from running for any political office for eight years," Greenwald wrote.
The journalist added that the whole impeachment quest was a power grab. "It has been obvious from the start that a core objective of the impeachment of Brazil's elected president, Dilma Rousseff, was to empower the actual thieves in Brasilia and enable them to impede, obstruct, and ultimately kill the ongoing Car Wash investigation (as well as to impose a neoliberal agenda of privatization and radical austerity)," Greenwald wrote.
Temer's presidency has already been marred with scandal and protests.
Transparency minister Fabiano Silveira resigned on Monday, after a leaked tape suggested he tried to derail corruption investigations into Petrobras. Temer's secretary is also accused of taking bribes.
On Thursday, clashes erupted in Sao Paolo, with police deploying tear gas and rubber bullets on protesters voicing their opposition to Temer.
The protesters spoke out against the May suspension of Rousseff. The move has been dubbed a coup and many claim Temer planned for Rousseff's downfall to stifle a corruption investigation into Petrobras, Brazil's state-owned oil enterprise.
Currently, Rousseff awaits an impeachment trial in the Senate on charges of administrative misconduct, disregarding the federal budget, and corruption. Speaking RT last month, Rousseff called the impeachment a "coup" organized by the old Brazilian oligarchy. She vowed to fight the process using all available means.
You can share this story on social media: