Massive French Google tax probe had to use just 1 PC & stay off search giant – prosecutor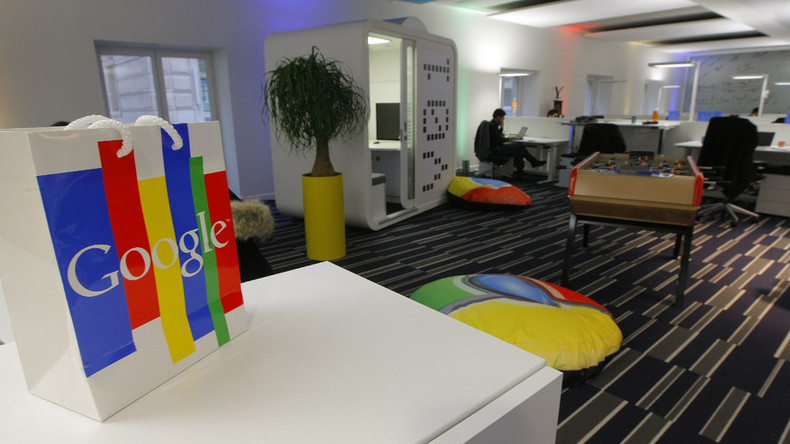 Tax probe investigators from France looking into Google's suspected involvement in tax evasion for about a year chose to stay off the popular search engine in order to do their inquiry in secrecy, according to the French financial prosecutor.
The investigation, codenamed 'Operation Tulip', was reportedly the biggest that France's financial prosecutors (PNF) have ever undertaken.

"We've dealt [with the investigation] in complete secret given this company's business," the PNF head, Eliane Houlette, told Europe 1.

"In order to protect this secret, we decided that we would give another name to Google – Tulip – and never pronounce Google's name. And we worked offline on this investigation for nearly a year. We used one computer, but only as a word processor."
The French authorities suspect that Google was involved in "aggravated tax fraud and conspiracy to conceal (it)," believing the tech giant could owe France €1.6 billion ($1.8 billion) in back taxes.

Houlette said the whole investigation team had to stay off the grid during the research stage, which ended with a surprise raid of Google's Paris offices on May 24, with around 100 tax officials present on site.
During the raid, officials gathered "terabytes" worth of data, which now needs to be analyzed, Houlette noted.

She hopes that it will take only "several months" and not "several years" to go through all the information, stressing that investigators lack "powerful software."

The raid was triggered by a complaint last year that came from French tax authorities.

Google, like other similar large companies across Europe funnels its international revenue through Dublin to benefit from Ireland's 12.5 percent business tax rate. In comparison, France's corporation tax is 33.33 percent.

The tax arrangements of international companies have become a heated topic in Europe. Google, Facebook, Amazon and other large multinational firms have been accused of minimizing their tax bills.

Google's recent tax deal with the UK has been heavily criticized, after the company agreed to pay £130 million ($189 million) in back taxes to UK authorities in January following a long-running row over its tax liabilities in Britain.
You can share this story on social media: