Outrage over Turk masturbating on sleeping woman on bus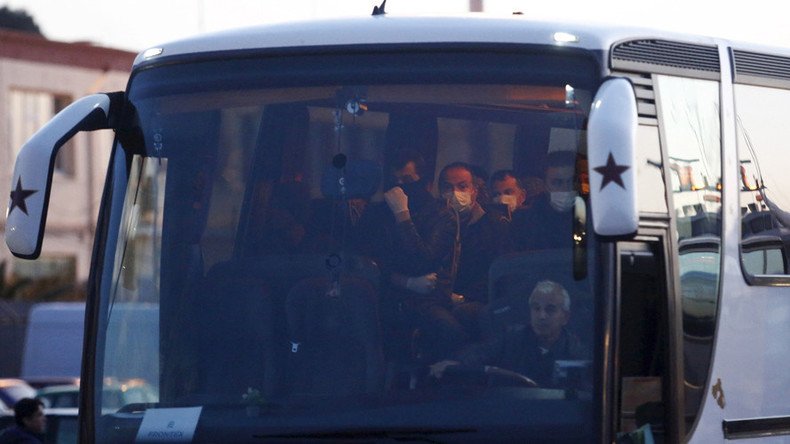 There has been public outrage in Turkey after an employee at one of the country's largest bus companies was caught masturbating on a sleeping passenger. The victim says it reflects "the oppressive environment against women" in the country.
During a journey from Muğla to İstanbul on Tuesday, a Metro Turizm bus assistant identified only by the initials C.G. is reported to have started masturbating beside a woman, known only as C.D., while she was asleep on the vehicle.
The woman is understood to have been woken up by the sound of the man, who is reported to have ejaculated on the woman's face and clothing.
"I was tempted and I did it," the bus assistant reportedly told his bosses at Metro Turizm, according to Hurriyet Daily News.
With the help of another passenger, who happened to be a lawyer, the woman called the Gendarmerie, who met the bus at the following stop, with the Turkish Sun reporting that the woman waited for almost an hour with semen on her face until the authorities arrived, so it could be used as evidence.
It's understood that the man was questioned by authorities but was then released, which has left many people angry.
The victim has said that people didn't initially believe her story, which she says is reflective of the "the oppressive environment against women in society and the fact that crimes against women are left unpunished."
"Because there are no deterrent steps taken, some people are taking advantage of it," she told BirGün, as reported by Hurriyet.
The incident sparked the hashtag #SapıkMetroKapatılsın, meaning "shut down pervert Metro," to begin trending on Turkish social media, with some describing the incident and how it has been handled as a "hideous disgrace", "embarrassing" and "despicable."
It wasn't only online though that people vented their anger, with a protest outside Metro Turizm's offices in the northwestern province of Eskişehir also taking place, calling for the man to be tried in court.
"The bus assistant was released after he testified. Us, women, are asking here, will we not be able to travel on a bus anymore?" asked Özge Uyanık, a member of We Will Stop Femicides Platform.
Metro Turizm said in a statement that they "didn't think it was possible" for such a "sick incident" to occur.
They went on to describe the man's behavior as "unacceptable" and added that he has been fired from his position.
You can share this story on social media: