Islam should be taught in all German schools - Bavarian bishop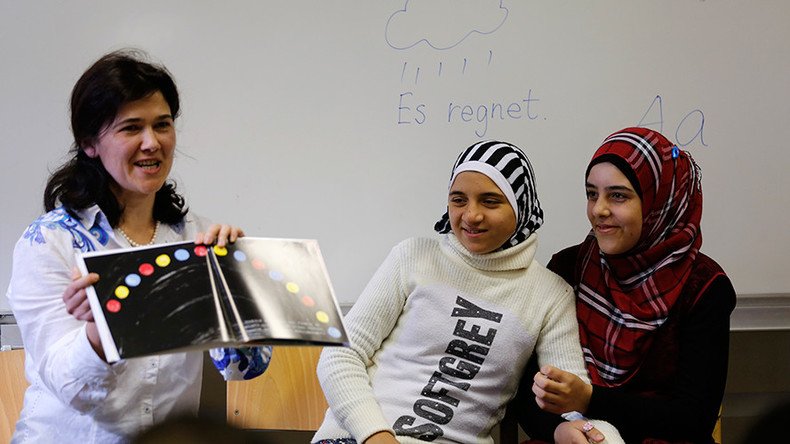 Islam must be taught in all German schools to help "immunize" pupils from radical leanings, Bavarian bishop of the Lutheran Church argues, calling on Muslim organizations to take responsibility for religious education.
Introduction of "extensive Islam classes" in all German schools would best safeguard young Muslims from "fundamentalists' temptation" towards them, Head of the Evangelical Lutheran Church in Germany (EFD), Bavarian Bishop Heinrich Bedford-Strohm said, Heilbronne Stimme newspaper reported on Friday.
Muslim schoolchildren must also have an opportunity to critically familiarize themselves with their religious traditions, the bishop believes.
"In the meantime, they can learn something new about Islam – and this is to be based on the Basic Law [the German Constitution]," he added.
Either the government or the religious communities should have a lead role in introducing Islam as a school subject, Bedford-Strohm said. "I wish that Muslims in Germany could have clear communication with the state. Then Islamic organizations may also take responsibility for the religious education in schools, like the Christian churches do."
Public universities should establish Islamic theology faculties as well, the Bavarian bishop went on: "The Islamic tradition would therefore be approached critically based on scientific criteria.
"Tolerance, religious freedoms and freedom of consciousness must apply to all confessions. These rules could best be implemented when you have religion as part of public education."
The bishop's proposal adds to a heated debate on the role of Islam in German society, as the country struggles to find the right balance between multiculturalism and national identity. According to the latest statistical estimates, the number of Muslims is growing rapidly in Germany and beyond, with this process being fuelled by the ongoing refugee influx.
According to 2015 figures by Pew Research Center, the Muslim population has been growing throughout Europe, from four percent in 1990 to six percent in 2010. This trend is expected to continue through 2030, when Muslims are projected to make up eight percent of Europe's population.
Hardliners, mostly represented by the anti-immigrant Alternative for Germany party (AfD) as well as far-right PEGIDA movement, claim that Islam is not, and will never be, part of Germany, advocating a ban on mosques to prevent what they call "a long-term land grab."
That extreme is best reflected in "Germany abolishes itself," a notorious book written by ex-head of the Deutsche Bundesbank, Thilo Sarrazin, in which he claimed that Muslims may well overwhelm the German population within a couple of generations at the current pace, and that Muslims' intelligence is lower as well.
At the same time, there are voices in the establishment arguing that the government has to influence Muslims with the "German version of Islam," based on democratic values, pluralism and the rule of law. Recent proposals also included training Imams and religious leaders locally, with all prayers in mosques to be offered exclusively in German.
Germany has the largest Muslim community in Western Europe after France, having roughly 3 to 3.5 million Muslims. Islamic education has been offered to children with Muslim backgrounds on a voluntary basis in various federal states, but these religious classes generate public controversy.
You can share this story on social media: