Saudi man arrested after shooting male doctor who assisted wife's labor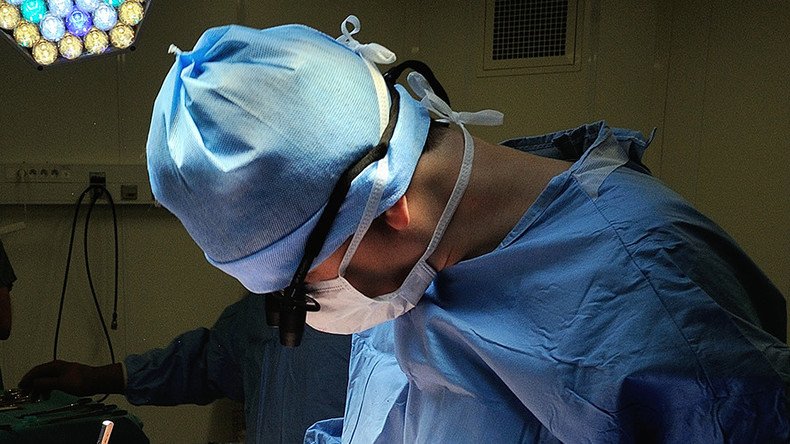 A Saudi husband has been arrested for shooting a male doctor who assisted during his wife's childbirth. The shooter believed the doctor had no right to be present during labor and that only a female gynecologist should have assisted the delivery.
The woman gave birth at the King Fahad Medical City in the Saudi capital Riyadh back in April, Saudi news site Sabq reported.
Shortly after the birth, the woman's husband went to the hospital and asked to meet with Dr Muhannad Al Zabn, а Jordanian national who helped his wife during labor. The man said he wanted to thank the doctor.
Both met in the hospital garden but instead of expressing gratitude to the doctor, the new father took a gun concealed under his clothes and shot him.
"The husband came to the hospital looking for the doctor and shot him in the chest in an attempt to kill him for helping his wife deliver a baby," said a hospital spokesperson, as quoted by Al-Araby newspaper.
The spokesperson added that the doctor's condition was stable.
The man was later arrested and the authorities have launched an investigation into the matter.
Gender segregation is enshrined in Saudi Arabian law. In February this year women in Riyadh were banned from a local Starbucks after a barrier designed to keep the genders apart collapsed. The company suggested female customers send their drivers to pick up drinks.
Separating the sexes can even lead to tragedy. In 2014 a female student at one of Riyadh's most prestigious universities died of a heart attack after male medics were not allowed to help.
READ MORE: Indian woman tortured to death by her Saudi employer – family
In one of the most tragic incidents of this kind, in 2002 religious police in Mecca did not allow 15 girls to leave a burning school because they were not deemed to be properly dressed. The girls perished in the blaze. The outcry over the case led to a sweeping reform of the country's female education system.
You can share this story on social media: