Dramatic runway rescue in Tokyo Airport, KoreanAir jet catches fire before takeoff (PHOTOS, VIDEOS)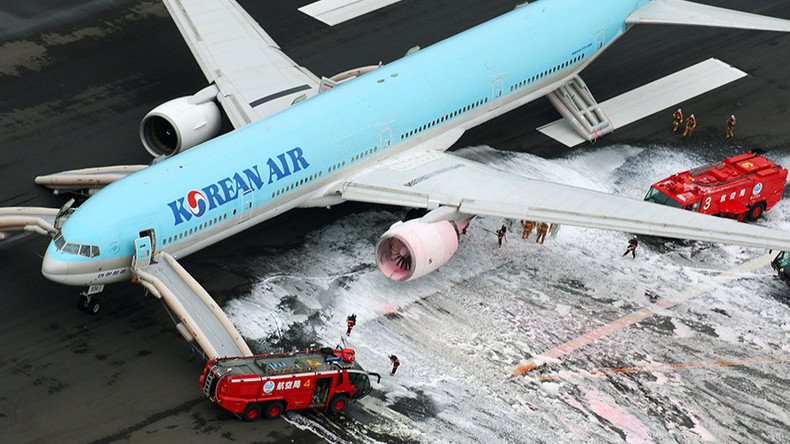 A dramatic rescue has taken place on a runway at Tokyo's Haneda Airport after one of KoreanAir Boeing's engines caught fire just before taking off.
Social media has been flooded with photos and videos showing the plane being sprayed with foam by fire trucks and crowds of passengers gathered next to the runway.
The incident took place as Flight 2708 was preparing to head to Seoul. At least two fire trucks arrived to battle the flames, Japanese television reported. It also showed emergency chutes and the plane surrounded by white foam.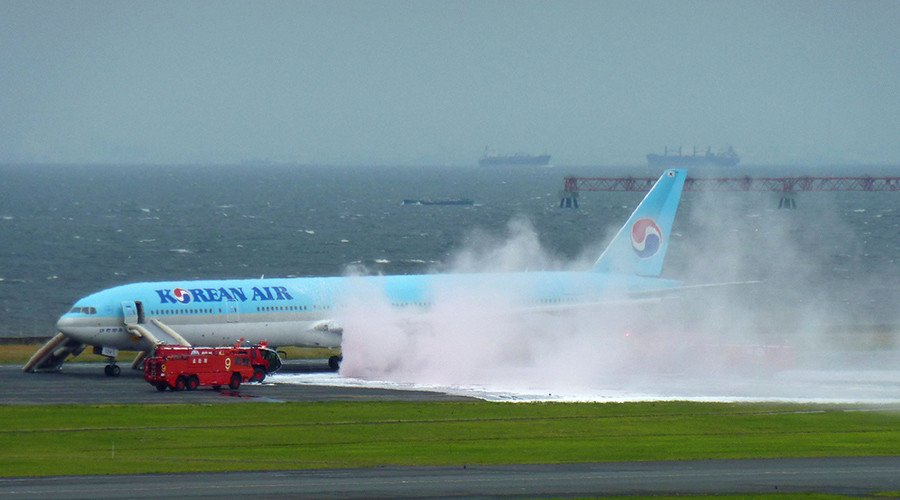 All 302 passengers and 17 crew members were safely evacuated from the jet.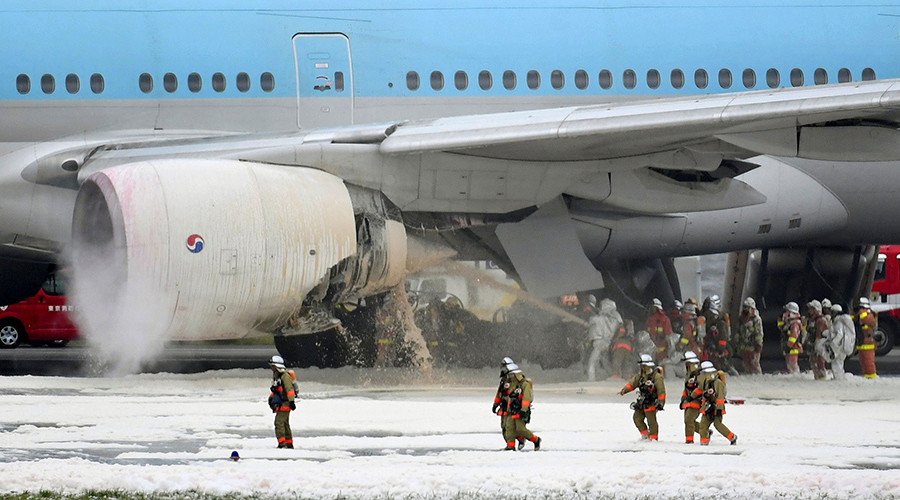 According to Kyosuke Okada, a government official assigned to Haneda, the cause of the incident is as yet unknown.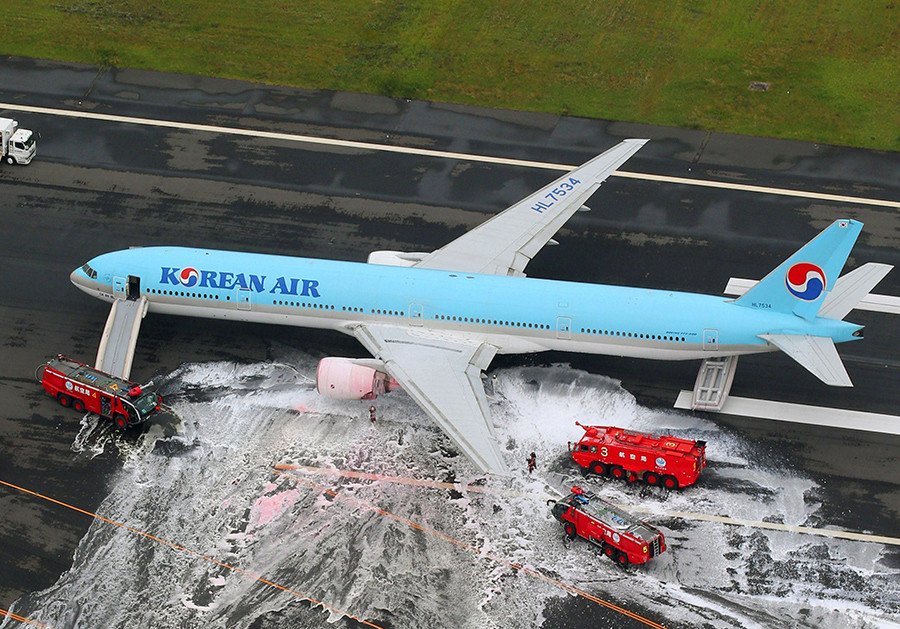 The authorities had to temporarily halt flights at Haneda Airport, which is the fifth busiest in the world. In 2015, it served over 75 million passengers.
You can share this story on social media: