Russia postpones airstrikes against terrorist-held areas in Syria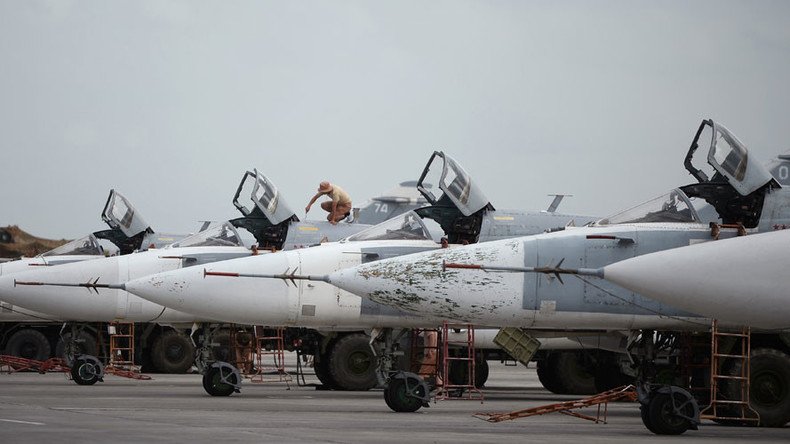 Russia will postpone airstrikes against militants in Syria, after being asked by several militant groups that are willing to join the ceasefire. The groups say they need time to drive Al-Nusra from their territories.
The Russian Center for Reconciliation in Syria has received around 10 messages from the leaders of armed groups in Syria in a number of different provinces asking not to start airstrikes, according to Defense Ministry spokesman Major-General Igor Konashenkov.
The groups say they will look to drive Al-Nusra from specific areas and inform Moscow of Nusra-free territories so that Russian aircraft don't target them.
"Some of them are ready to provide us with coordinates and the areas which they control after they are fully cleared from terrorists, and further ensure that Syrian towns and army positions aren't shelled from these areas," said Konashenkov.
A decision has been taken to work with these armed groups that want to join the ceasefire.
On Monday, the Russian Foreign Minister and US Secretary of State John Kerry discussed the possibility of carrying out joint attacks on militant groups in Syria, following a proposal made by Defense Minister Sergey Shoigu.
"We suggest to the US… starting on May 25, joint action of the Russian Air Force and the US-led coalition forces to plan and conduct strikes against the Al-Nusra Front, which does not support the ceasefire, as well as against convoys of arms and fighters crossing the Syrian-Turkish border," he said.
However, the US was only lukewarm about Shogiu's plan and said that no air raids would be carried out in conjunction with Moscow.
"There is no agreement to conduct joint air strikes with the Russians in Syria. What we are discussing with our Russian counterparts ... are proposals for a sustainable mechanism to better monitor and enforce the cessation of hostilities," State Department spokesman John Kirby said.
Shoigu said that on May 25, Russia would initiate airstrikes against any militant group it viewed as a terrorist organization.
A ceasefire in Syria, which came into force on February 27, does not apply to Islamic State or Al-Nusra Front, which makes it possible for Russia to carry out airstrikes against both terrorist groups.
You can share this story on social media: