Iraq kick-starts op to retake Fallujah from ISIS as residents evacuate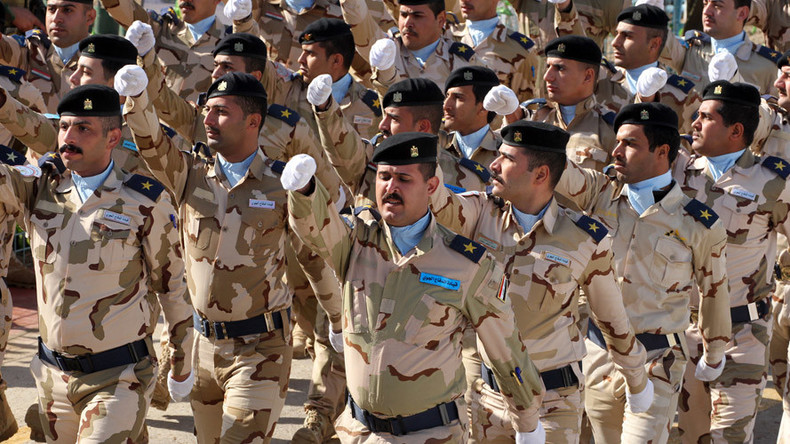 An offensive to retake the besieged city of Fallujah from Islamic State (IS, formerly ISIS/ISIL) has begun, Iraqi PM Haider al-Abadi announced on Sunday. Local residents have been told to evacuate via secured routes.
READ MORE: Senior US commander secretly visits Syria to 'prepare push to Raqqa'
"Zero hour for the liberation of Fallujah has arrived. The moment of great victory has drawn near and Daesh [derogatory term for IS] has no choice but to flee," Abadi posted on his Twitter account.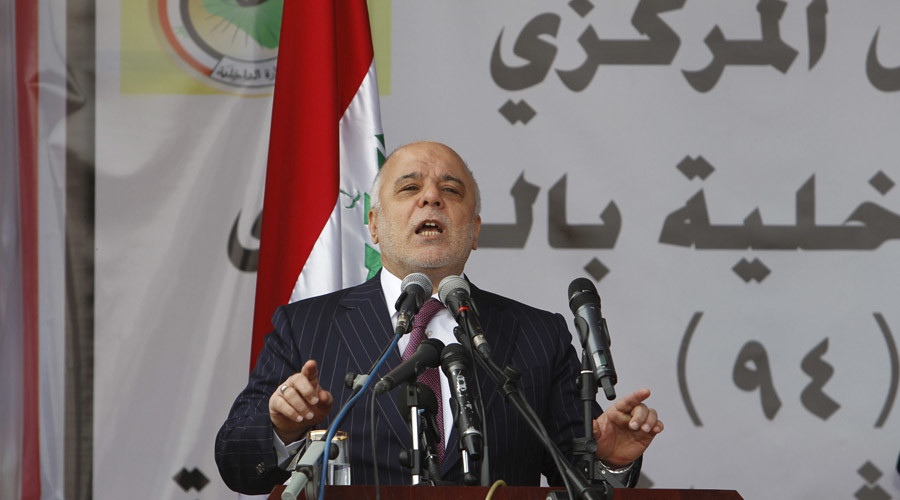 The Iraqi offensive will see the army, police counterterrorism units, local tribal fighters, and a coalition of Shiite Muslim militias join forces. Meanwhile, air support will most likely be provided by the US-led coalition.
Local residents were given the heads up by the Iraqi army earlier. "The citizens who are still in Fallujah [should] be prepared to leave the city through secured routes that will be announced later," the army said in a statement released on Facebook.

Those families who cannot leave the besieged city are to raise white flags to mark their location in the city, the army added.
There will be three corridors opened for civilians and camps set up the west, southwest, and southeast of the city, Deputy District Council Chairman Falih al-Essawi said.

"Our goal is to liberate civilians from Daesh's repression and terrorism," Abadi stated in a televised address.

Falluja is an Islamic State stronghold located 50 kilometers (30 miles) west of Baghdad. It was the first city captured by the extremist group back in January 2014.
An offensive being carried out by Shiite militias is said to be limited to outside the city proper in order to keep sectarian tensions with the Sunni residents to a minimum.
IS terrorists have completely destroyed what was once was a prosperous place known as "a city of mosques."
Many of its residents are believed to have been killed by the radical group, many of them starved to death.
Data from 2010 showed over 320,000 living in Fallujah, and a Human Rights Watch (HRW) report released in April said that at least 90,000 residents were still trapped and at serious risk of starvation.
Fallujah's inhabitants have not been allowed to leave because IS does not want its wanna-be caliphate to appear as if it cannot sustain life. Grotesquely, they execute those that try, witnesses told HRW.
RT visited the besieged Iraqi city in February and saw areas ravaged in battles against IS. Cars that had been caught in shelling and dilapidated buildings where people had once lived and prayed now look like scenes from a post-apocalyptic movie.
The Iraqi army has had Falluja surrounded since late last year.