Hell opens? Costa Rica volcano erupts, spewing ash, column of smoke (PHOTOS)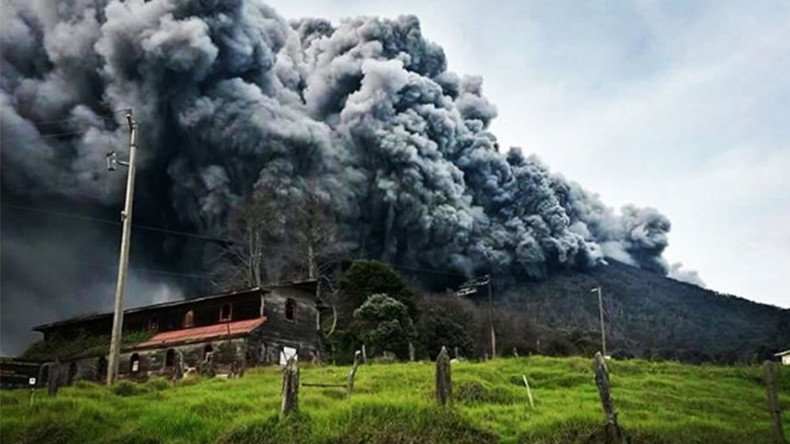 Featuring thick clouds of ash and smoke rising into the grey sky, spectacular images of the powerful Costa Rica volcano eruption have flooded social media.
The 3,340-meter Turrialba Volcano is located in Cartago Province of central Costa Rica, only 30 km from the country's capital, San José. The volcanic activity started Wednesday and the first eruptions were recorded Friday, according to local media.
"It seems to me to be the strongest [Turrialba] eruption in the past six years," volcanologist Gino Gonzalez told AFP. He added that the wind was blowing the smoke and ash westward, toward the most populated areas of the country.
According to the local Tico Times newspaper, the volcano was spewing ash up to 3 kilometers into the air. The paper added that the eruptions turned the sky completely gray, and the ground temperature dropped a few degrees.
The National Emergencies Commission in a Facebook statement called people to take masks and wear tight clothing to protect their lungs and skin from the ash and smoke.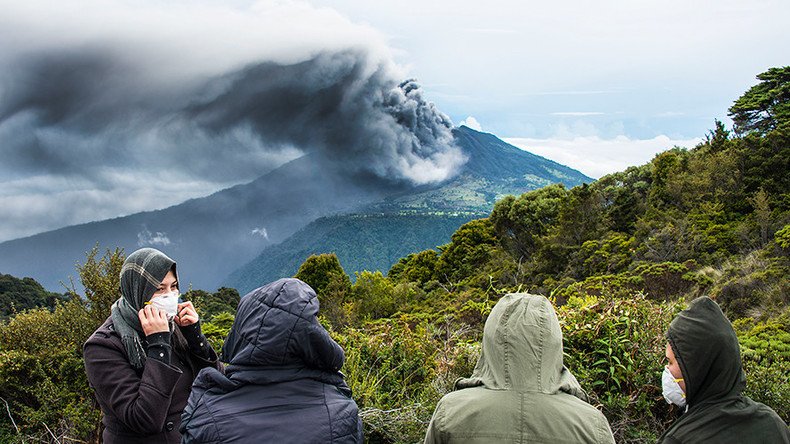 Since the start of the eruption, hundreds of local residents reportedly sought medical help due to breathing and skin problems.
People took to social media to describe the "all-hell-broke-loose" situation in the region. They spoke about a strong sulfur smell and added that ash has reached four provinces of Costa Rica.
You can share this story on social media: