EgyptAir airliner 'apparently' brought down by terror attack – Russia's security chief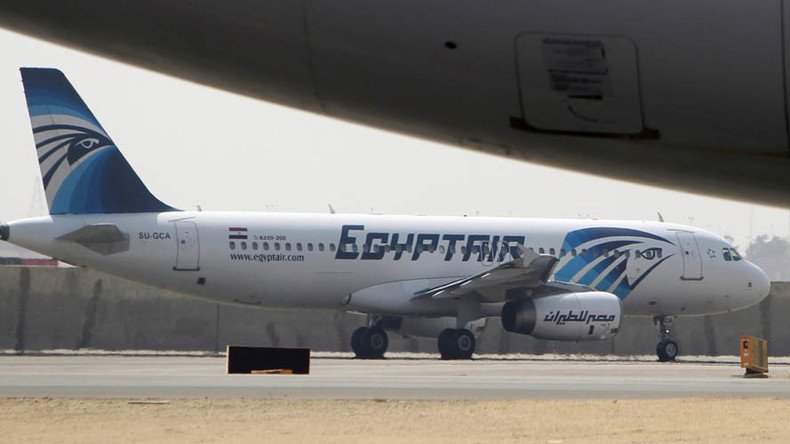 A terror attack could be the reason for the EgyptAir crash, Aleksandr Bortnikov, head of Russia's Federal Security Service (FSB), has said.
"Unfortunately, today there was another incident with an Egyptian Airlines plane. Apparently, it is a terrorist attack, which killed 66 people from 12 countries," Bortnikov was cited as saying by TASS.
The FSB chief urged "all concerned parties, including our partners in Europe, to undertake joint measures to identify the persons involved in this heinous act."
Egypt's Aviation Minister Sherif Fathy has told journalists that the missing plane is more likely to have been brought down by a terrorist attack than a technical failure.
"If you analyze the situation properly the possibility of having a terror attack is higher than the possibility of having a technical [problem]," he said.
An EgyptAir flight en route from Paris to Cairo has gone missing on Thursday with 56 passengers and 10 crewmembers on board.
While a search and rescue operation is under way, authorities and experts say no scenario can be ruled out, including terrorism.
READ MORE: EgyptAir Flight 804 disappears en route from Paris to Cairo with 66 on board
EgyptAir has published information about the nationalities of the 56 passengers. It lists 30 Egyptians, 15 French, two Iraqis and one citizen each from the UK, Belgium, Kuwait, Saudi Arabia, Sudan, Chad, Portugal, Algeria and Canada.
An explosion onboard caused the crash of the Metrojet (Kogalymavia) A321 plane over Egypt's Sinai Peninsula on October 31, 2015.
All 224 people on board the plane were killed, making it the deadliest air accident in modern Russian aviation history.
The incident let to cancellation of all Russian flights to Egypt over concerns of safety in the country's airports.
You can share this story on social media: