Wheelchair-bound ISIS executioner terrorizes 'cursed' Libyan city of Sirte (PHOTO)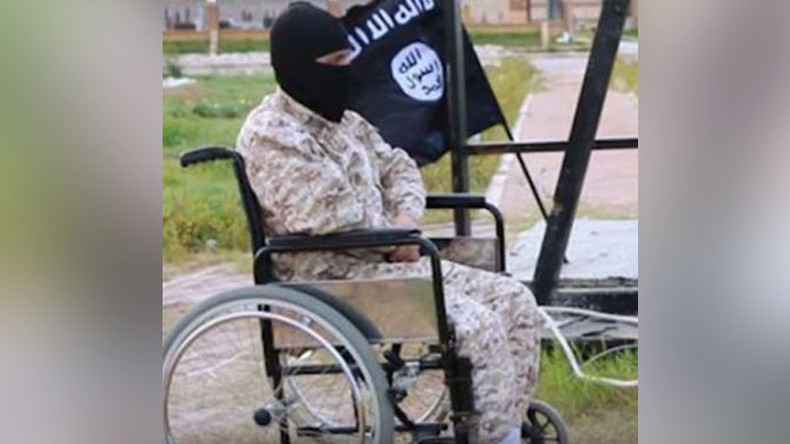 Islamic State recruitment in a Libyan coastal city includes child suicide bombers dubbed the 'Caliphate Cubs' and a wheelchair-bound executioner, according to a new in-depth report.
Human Rights Watch (HRW) has revealed the new horrors of living in the city of Sirte, the birthplace of Libya's former leader Muammar Gaddafi, and now the only Islamic State (IS, formerly ISIS/ISIL) stronghold outside of Syria and Iraq.
The human rights NGO says at least 49 people have been confirmed killed by IS in the city since February 2015.
Their report is based on the first hand knowledge of NGOs based in the country and, crucially, 45 former Sirte residents - many of whom have seen relatives 'disappeared' by the terror group.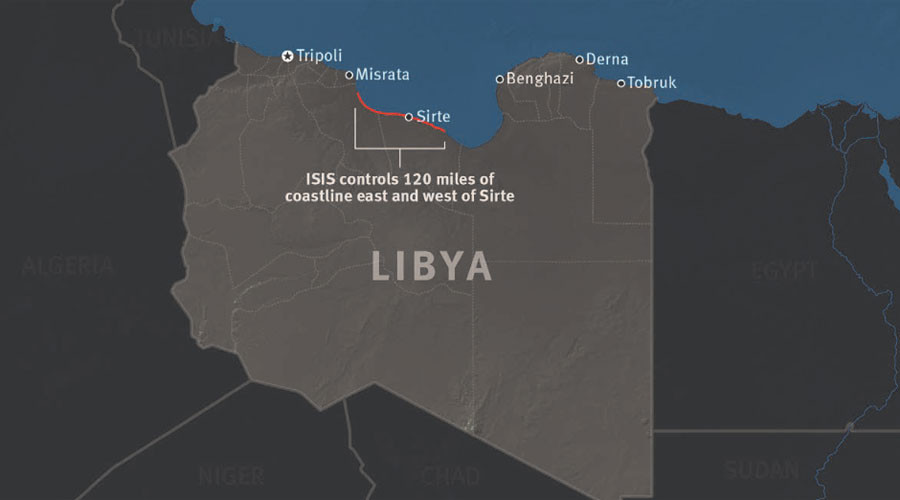 One account describes how a wheelchair-bound IS executioner carried out the grisly murder of a suspected enemy spy before the man's body was crucified by terror enforcers in a public square.
The dead man, identified as rival militiaman Milad Ahmed Abourgheba, was dragged from his bed to be publicly executed despite 'repenting', according to a relative: "He [Abourgheba] disappeared for three months. Then on January 16 [2016], they shot him dead. The man who shot him was Tunisian and was in a wheelchair. They shot him in public and then they crucified him for three days in Zaafran Square."
Pictures of the apparently disabled IS executioner have surfaced in a recent propaganda drive by the group.
Newsweek reported earlier this year on photos purportedly taken in Sirte depicting a wheelchair-bound Jihadist, dressed in desert khaki uniform and a black balaclava alongside prisoners.
At least one image was captioned, "The execution of spies in the city of Sirte," and it is thought that the terrorist could be the same person mentioned in the HRW report.
Sirte was once favored by Gaddafi as a 'United States of Africa' capital, and locals told HRW they were optimistic for the city's prospects after he was deposed.
Since August 2015, Islamic extremists have set-up a strict Sharia law regime in the city, which threatens people with severe violence for blasphemy, smoking, listening to music and even wearing trousers of the wrong length.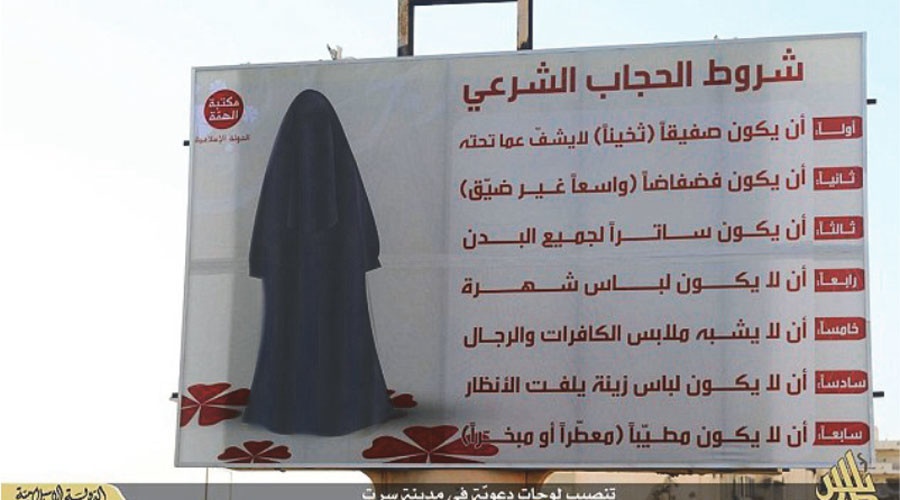 "The final stage of the revolution was in Sirte," said Ali, a former resident of the city, whose name was changed for safety reasons by HRW. "We were filled with hope. Then step by step, Daesh took over. Now we feel we are cursed."
One example of how far IS brutality has permeated society in Sirte is a suicide training camp for children called "Khilapha Cubs".
The 'club' apparently trains youngsters to use weapons and make booby traps. Its existence was first reported by the Libya Herald and later described in a UN human rights investigation.
Another victim of IS violent rule in Sirte was a 23-year-old man shot in the head for allegedly cursing. Meanwhile, in October 2015 IS filmed two men being beheaded for 'sorcery'.
In March 2016, an annual report released by the UN Security Council outlined a definite "rise of ISIL in Libya". UN investigators told Reuters, however, that the group's control of Sirte did not mean they had access to Libyan state funds.