Russia calls for anti-doping reform as IOC eyes collective punishment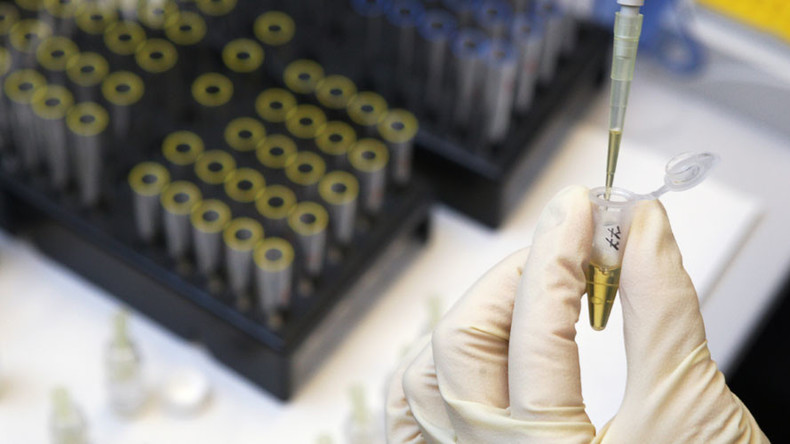 Russia says a new comprehensive system to fight doping in sports should be introduced, pledging to fully support an international probe into alleged violations by its athletes. Russian teams may face collective punishment over doping scandals, the IOC said.
Several doping scandals have hit Russian athletes over the past month, with the latest alleging that doping was used during the Sochi 2014 Winter Olympics. The International Olympic Committee said should the scandal widen further, Russian athletes would possibly be considered guilty until proven otherwise.
"Should there be evidence of an organized system contaminating other sports [apart from athletics], the international federations and the IOC would have to make the difficult decision between collective responsibility and individual justice," the committee's president, Thomas Bach, said on Wednesday.
"It would have to consider, whether in such 'contaminated' federations the presumption of innocence for athletes could still be applied, whether the burden of proof could be reversed."
Commenting on the statement, Russian Sports Minister Vitaly Mutko said Russian athletes are not the only ones to stand accused of doping.
"We should move forwards and create a universal system, under which manipulation or use of 'cocktails' would not be possible. A system that would be trusted all around the world," he said.
The Kremlin said it backed the government's position, adding that individual investigations rather than dragnet accusation of the entire Russian sports community is the right path do go.
Earlier the New York Times reported of alleged tampering with urine samples done during the Sochi Olympics by anti-doping experts and intelligence agents. The report based on claims by former Russian anti-doping chief, was dismissed as baseless accusations by a disgraced official by the Russian authorities.
The IOC requested that the World Anti-Doping Agency (WADA) investigated the claims reported by the newspaper.
"Should the investigation prove the allegations true it would represent a shocking new dimension in doping with an, until now, unprecedented level of criminality," Bach said in a statement.
The IOC also said that 31 athletes from 12 countries could be banned from the upcoming Rio Summer Games following re-tests of doping samples from the Beijing Olympics in 2008. The committee ordered some 250 retests from London 2012.
You can share this story on social media: