Glass houses? Scientists develop 'transparent wood' for electronics, construction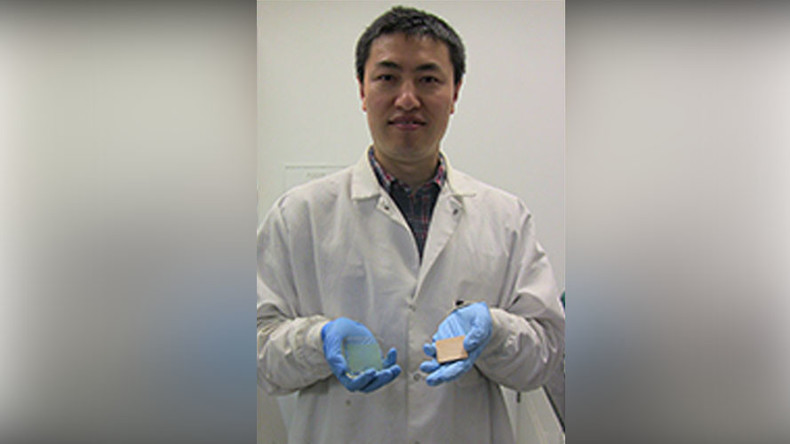 Scientists at the University of Maryland have developed a see-through wood which is stronger and more insulating than glass.
The transparent wood could be used in car manufacturing, for light-based electronics systems, and as a building material, according to the study published in Advanced Materials.
"It can be used in automobiles when the wood is made both transparent and high strength," said Dr. Mingwei Zhu, the co-author of the paper. "You could also use it as a unique building material."
The team led by materials scientist Liangbing Hu removed the molecule in wood - 'lignin' - that makes it rigid and dark in color. They did this by boiling wood in a bath of water, sodium hydroxide and other chemicals for about two hours.
This process left behind a colorless cell structure which the team then filled with epoxy to make it four to six-times stronger.
The treated wood can then pass light along it similar to the way it had previously moved nutrients up and down as a tree.
This would be useful, Hu said, both in making devices comfortable to look at and in helping solar cells trap light.
So far the team has tested the process only on blocks of wood about four inches wide but according to Hu the process is "completely scalable" to larger pieces that could make up bigger building blocks.
It's still at least five years before the glassy wood could be manufactured for use as a building material, the researchers say.
You can share this story on social media: