Euro-revision? Over 300,000 sign petition demanding recount for Eurovision 2016 Song Contest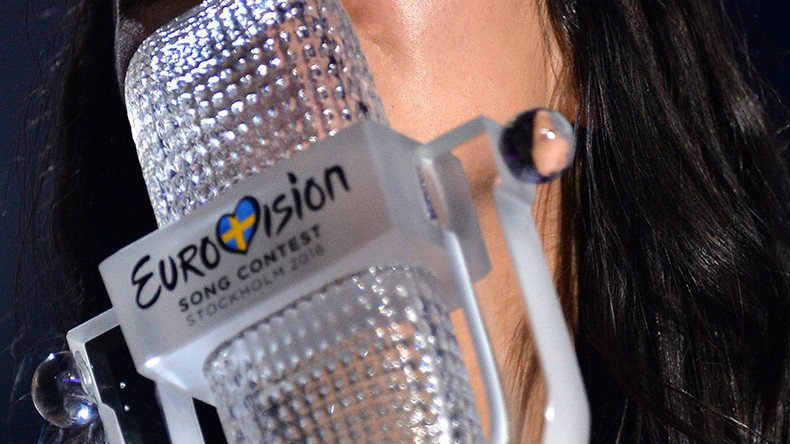 Thousands have signed an online petition calling for the results of this year's Eurovision Song Contest to be revised. The petition laments national juries' votes interfering with the popular opinion, granting victory to Ukrainian entry Jamala.
The petition 'Make Eurovision Song Contest revise the results of the song contest 2016' was submitted by user Arthur Hovhannisyan, from the Armenian capital, Yerevan, two days ago and targets the European Broadcasting Union.
The author insists that the final outcome of the winning places went against the actual will of the contest's viewers.
Hovhannisyan writes in his petition that he is speaking on behalf of "the fans who do not agree with the results from Eurovision song contest." Although he realizes the difficulties of jury voting and televoting process as being "hard and emotional one," he nevertheless stressed that too many people cannot agree that this year's official winner should have really been granted victory.
"We have no doubt on the justice and privacy of contest that's why we think that there's a need to revise the results," Hovhannisyan concludes.
As of Tuesday noon the petition has got over 350,000 of signatories, far surpassing the threshold after which the Change.org resource is to send an official statement to the petitioned body.
The results of the music contest will not be reconsidered, the European Broadcasting Union said in a statement issued after its officials had discussed the petition.
"Ukraine is, and will remain, the winner of the 2016 Eurovision Song Contest. Whether you agree or disagree, we call upon those who signed this petition to embrace the result, valid in accordance with the rules, and to continue a constructive dialogue about how to further strengthen and improve the Eurovision Song Contest," Sputnik cited the statement as saying.
On Saturday night, Ukrainian singer Jamala won the 2016 Eurovision song contest in Stockholm, Sweden, with a controversial piece about Stalin's deportation of Crimean Tatars.
Australian and Russian performers grabbed the 2nd and 3rd places respectively.
Russia was in fifth position after the professional juries' vote, but when it came to the televote, European and Australian viewers clearly preferred the Russian song, and Sergey Lazarev got the best score. Still, the Russian entry managed only third place due to the newly-introduced voting system.
This year Eurovision has changed its vote allocations, enabling national juries to present opinions that can also go against the votes of the people of their own countries. On Twitter, many were confused with the discrepancy between the jury and televoting results.
You can share this story on social media: