Pig's head with 'insulting' anti-Merkel sign found outside German ruling party office
A severed pig's head bearing insulting comments has been found outside the office of Chancellor Angela Merkel's party in the German city of Stralsund.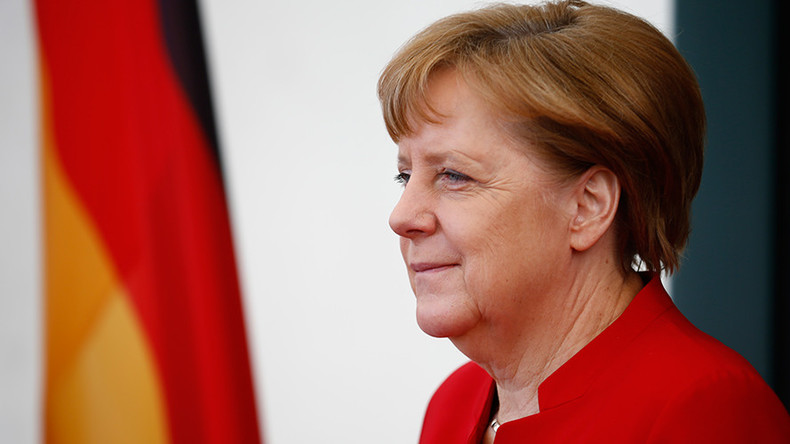 According to police in the Baltic city, a patrol car noticed the animal head on the footsteps of the Christian Democratic Union's (CDU) regional office at 5:40 am on Saturday. Refusing to comment on the exact content of the message, authorities only said that the porcine remains bore an "insulting inscription" directed against the German leader.
Police have opened an investigation into the incident, seeking to find those responsible for insulting the Chancellor and violating the carcass disposal law.
Many observers found symbolism in the crime's location, as Merkel started to climb the political ladder in 1990 after being elected to parliament in Stralsund.
READ MORE: 2 in 3 Germans want Merkel out after next year's elections
Merkel currently faces stiff opposition to her liberal immigration policies, which allowed over 1.1 million refugees to settle in Germany last year.
According to the latest poll, some two thirds of Germans want to see her ousted in the next election, which should take place next year. It is still unclear if Saturday morning's incident in Stralsund is related to her "welcome culture" for immigrants.
Several similarly xenophobic incidents have taken place in Germany in recent months, in which pork, forbidden for Muslims, has been used by the anti-immigration activists to express bitterness towards migrants and government asylum policies.
On April 19, several unidentified people threw two split pig heads at a cafe frequently visited by refugees in the city of Lübeck.
In March, police found the remains of a pig (hooves, bones, and ears) at the entrance of a mosque in Gelsenkirchen in the west of the country. A month earlier, authorities discovered a dead pig on a plot of land designated for the construction of a mosque in the city of Leipzig. A sign found on the carcass written in red ink read "Mutti (Mom) Merkel" – one of the nicknames used by anti-immigration activists to refer to the chancellor.
On Saturday, the German Federal Criminal Police Office (BKA) revealed that vandals have set fire to at least 45 refugee centers across the country so far this year.
You can share this story on social media: