Russian EMERCOM stages massive exercises near Moscow (VIDEO,PHOTOS)
The Russian Emergency Services department has staged spectacular exercises in suburban Noginsk's rescue center to show off modern rescue techniques ahead of the international "Integrated Safety and Security-2016" exhibition, which is to open on May 17.
As can be seen from the video, rescue squads overcame difficulties with skill and ease while rehearing their responses to a variety of catastrophes, such as flooding, train derailments, plane crashes, fires and wildfires.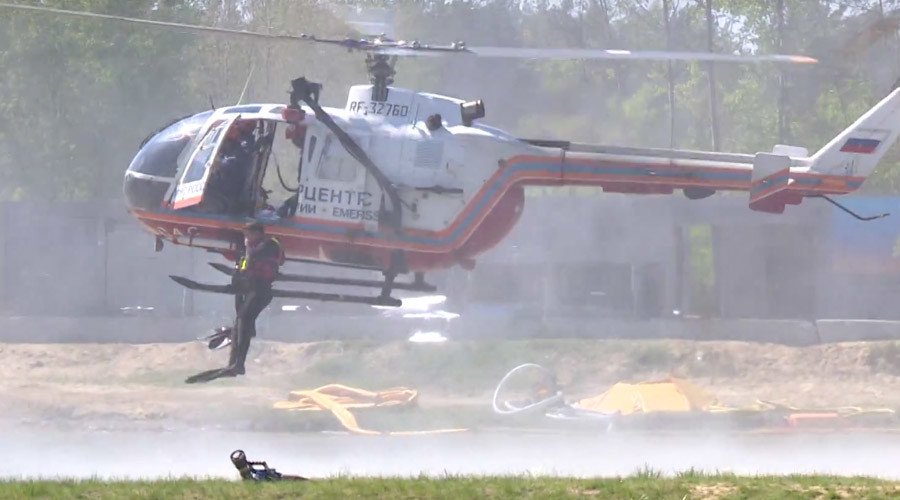 Drone footage also shows the vastness of the exercise site, where rescue teams had to overcome not only their given tasks, but also the large distances.
The approaching exhibition is to be ever grander, however, according to a statement from EMERCOM. Over one thousand rescue workers are to take part in the exercises, utilizing more than 300 pieces of the most technologically advanced safety and rescue equipment.
"The exhibition will open with a simulation exercise demonstrating the capabilities of modern rescue equipment and techniques, as well as disaster management strategies, possessed by the Russian Emergencies Ministry and other emergency services...
More than 1,000 people and 300 pieces of the most high-tech rescue equipment will be demonstrated, [along with] 15 EMERCOM aircraft, which will provide a large-scale demonstrational rescue operation. In addition, 500 domestic and foreign manufacturers of fire-fighting and rescue equipment are to attend [the event]," a statement from EMERCOM reads.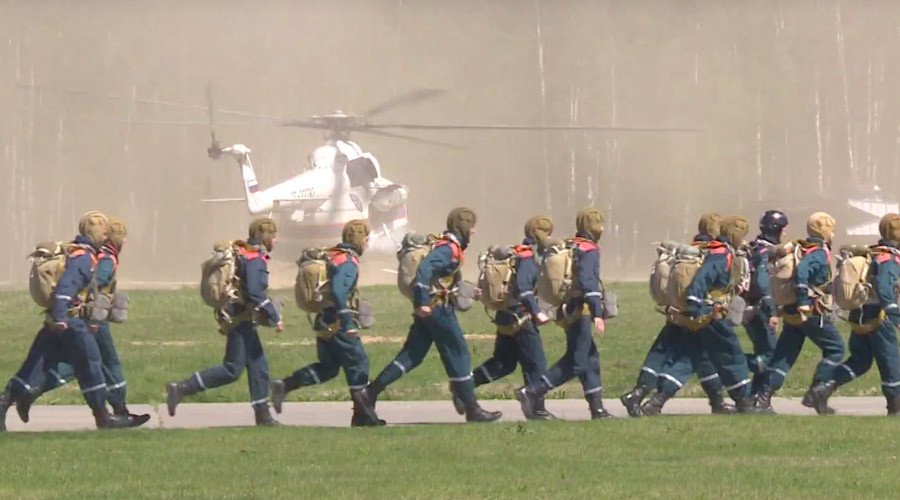 EMERCOM fire-squads will demonstrate responses to natural and man-made emergency situations including complex fires, traffic accidents, and other difficult situations, according to the statement.
Rescuers are to show off their skills in simulated emergencies on water, mines, traffic and railway accidents, accidents at chemically hazardous facilities and refineries, as well as in complex man-made and natural fires. The "Integrated Safety and Security-2016" exhibition will be held from May 17 to 20.
You can share this story on social media: