Hundreds evacuated after chemical leak in Stockholm, Sweden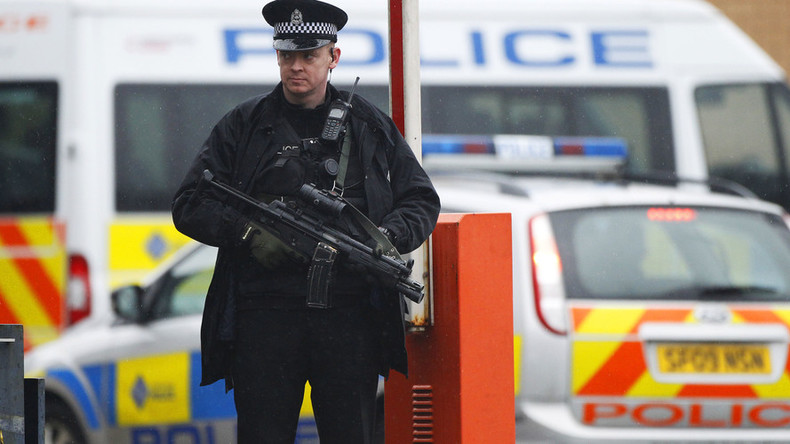 Hundreds of people have been evacuated following a chemical leak at a laboratory in Stockholm, local media cited police, adding there is a risk of an explosion. Several people have been hospitalized after experiencing symptoms of gas poisoning.
At least 500 people were evacuated from a building near the Karolinska Institute on Thursday, local media said. The Karolinska Institute is one of the largest and most prestigious medical universities in the world. The institute lies within the Stockholm urban area.
The Royal Institute of Technology and several private companies were also affected, according to information from the Aftonbladet newspaper.
The chemical leak reportedly started on the seventh floor of the building in a laboratory area near the institute.
"There has been a discharge of gas in this room. It is probably the chemical toluene. In concentrated form it constitutes a fire and explosion hazard," police spokesperson Sven-Erik Olsson told Aftonbladet.
Rescue services, police and several ambulances are at the scene, the paper added.
"Three people have felt dizziness after the spill. Later, it was announced that another person has similar symptoms," police said.
An emergency team, wearing protective suits and gas masks, has entered the building to determine the leaked substance.
"They are wearing safety equipment and are on their way in to establish what the substance is," Olsson added.
One of those affected was the building's Sci Life Lab safety officer, Erik Malm, the Swedish TT news agency reported.
"It's OK now, it was something chemical," he said. "There was a strong chemical smell on a couple of floors, but we haven't been able to locate the source."
The cause of the incident is as yet unclear.
Earlier reports said the substance that leaked was toluene, which causes light-headedness, nausea, sleepiness, unconsciousness, and even death. However, this hasn't been confirmed by officials.