'Certainly it's a threat': Moscow rejects NATO claims ABM site safe for Russia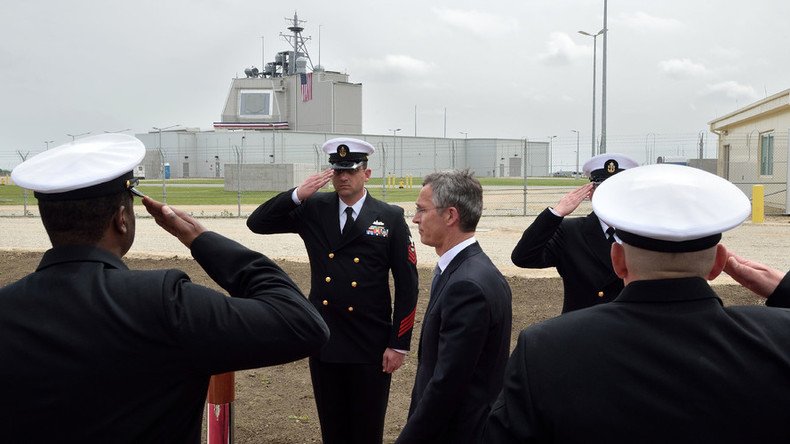 The newly inaugurated anti-missile site in Romania certainly poses a threat to Russia's national security, the Kremlin said in response to NATO claims to the contrary.
READ MORE: 5 reasons why US antimissiles in Europe threaten Russia
"We have been saying right from when this story started that our experts are convinced that the deployment of the ABM system poses a certain threat to the Russian Federation," presidential spokesman Dmitry Peskov said on Thursday.
"Measures are being taken to ensure the necessary level of security for Russia. The president himself (Vladimir Putin), let me remind you, has repeatedly asked who the system will work against?", Peskov said.
The response comes after NATO Secretary General Jens Stoltenberg reiterated the site is not a threat to Russia.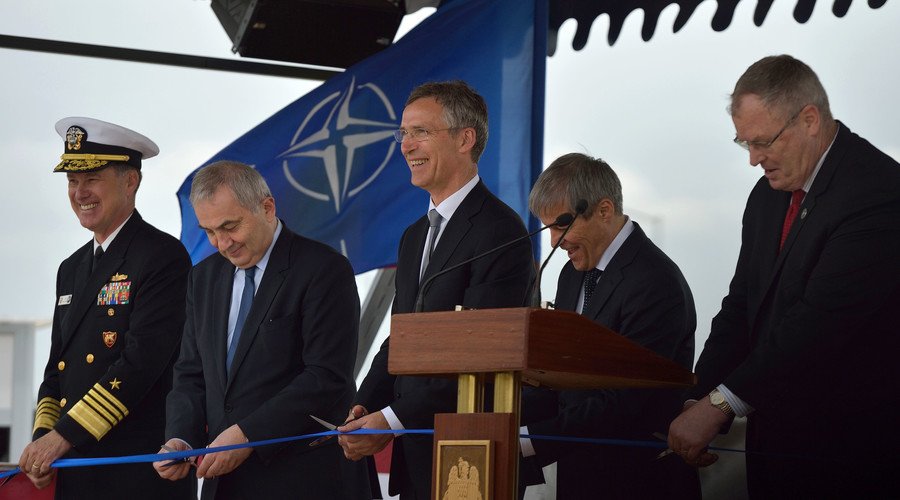 "This system is directed against threats coming from outside the Euro Atlantic space," he said at a ribbon-cutting ceremony at the remote Deveselu airbase in southern Romania.
Romanian President Klaus Iohannis said the system was "purely defensive, not directed against any nations and cannot be used in an offensive operation."
On Friday, the US will start construction work on an ABM site in Poland due to be ready by late 2018.
The US and NATO have been arguing for decades that the plans to deploy an anti-missile shield in Europe would not compromise Russian security. The AEGIS Ashore system deployed in Romania is a less ambitious incarnation of the ABM system, which replaced the initial project envisioned by the Bush administration. The shield is designed to protect Europe from a possible missile attack by Iran, the alliance says.
Russia remains unconvinced. While it doesn't dispute that its strategic nuclear arsenal would not be compromised by the Romanian site if a global nuclear war were to happen, Moscow says it would be a significant factor in a smaller-scale conflict that doesn't involve hundreds of missiles fired by each side.
The alleged defensive nature of the system is under debate as well. Long-range radar, part of the AEGIS antimissile system, can be used to spy on missile tests and aircraft in Russian airspace, providing the US with additional intelligence.
Moreover, the system uses a vertical launching system to fire missile interceptors, which was derived from the naval version of AEGIS. The same launchers are used to fire Tomahawk cruise missiles from US guided-missile destroyers. Moscow says the Romanian site could easily and secretly be converted into a cruise missile base that can attack targets on Russian soil.
The Romanian deployment is perceived by the Russian military as a violation of the spirit of Intermediate-Range Nuclear Forces Treaty, which Moscow and Washington signed in 1987. The US under President George W Bush unilaterally withdrew from another Cold War treaty, which banned it from developing a national antiballistic missile in the first place, so Moscow is suspicious of American intentions.
Russia has suggested on many occasions signing a legally-binding deal, which would address Moscow's concerns with US antimissile plans in Europe, but Washington has rejected the idea.
You can share this story on social media: