WWII pilots revisit their planes, share wartime stories in touching video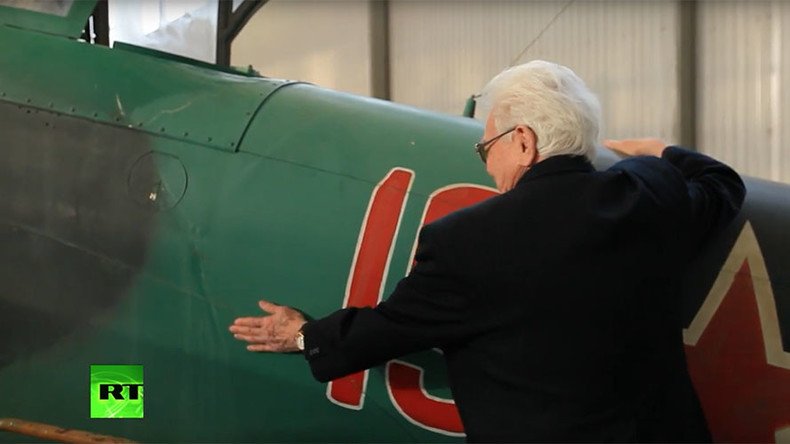 They greet the planes they used to fly decades ago with a "hello, I love you." RT has brought two veteran pilots to a hangar with the WWII aircraft and filmed the touching reunion.
"Yes, that's the one. What can I say? It's Boston," Boris Sverdlovsky says.
The last time the military pilot Sverdlovsky saw the A-20 Havoc plane (also known as Boston), was a "very long ago."
"The last time [I saw it was] before 1952," he says, touching the metal tenderly, as though stroking a living being.
"I had this accident: when I was landing once, I forgot to lower the landing gear, and landed on the fuselage!" Sverdlovsky, who is in his mid-90s, laughs.
Kuddus Latypov used to be the pilot of a Il-2 battle-plane, and he can't hide his emotions: he hugs the Il-2, and talks to it, "Well, hello. I love you."

"It's been 60 years since I sat like this," he admits, after the RT crew helps him into the pilot's seat.
Latypov also spoke about the hard task a pilot faces: "Anyone who feels like it, shoots at you: the infantry, anti-aircraft guns, and tanks, too. You're always in the firing line."
You can share this story on social media: