PHOTOS: Air France plane hit by another aircraft, tail torn during taxiing - reports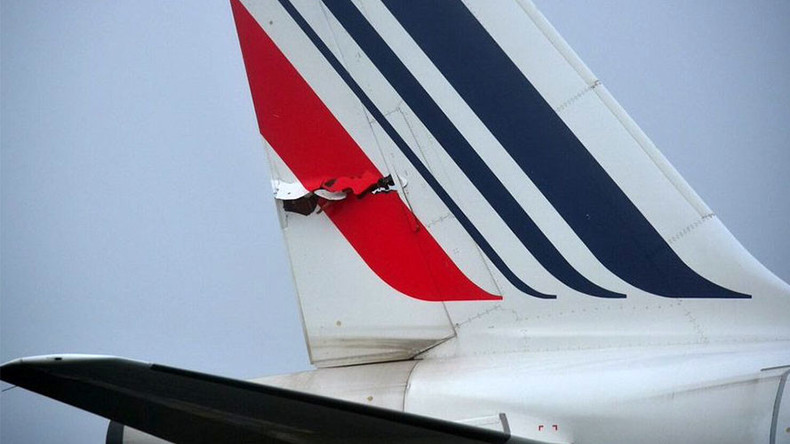 The tail of an Air France Airbus A320 plane was reportedly damaged at Charles de Gaulle Airport in Paris when it was hit by another aircraft of the same airline, according to images posted on social media.
The plane was being taxied to make a flight to Tunis when it was clipped by a Boeing 777-300ER from Dakar, French aviation enthusiast O-D'J'ice reported in a tweet.
He posted photos of the damaged plane with its tail visibly torn.
Aviation tracking site FlightRadar24 repots flight AF1084 status for Wednesday as "Unknown."
READ MORE: Closest encounter yet: Drone nearly collides with A320 airliner above Paris
In March, an Air France passenger Airbus near Charles de Gaulle "nearly" collided with a drone, which as close as five meters to the jet, according to aviation authorities. Noticing the UAV, the crew had to disconnect the autopilot and proceed to land manually.