'Strong tourism & lack of toilet facilities': Austria's unique emerald-green lake 'changes color'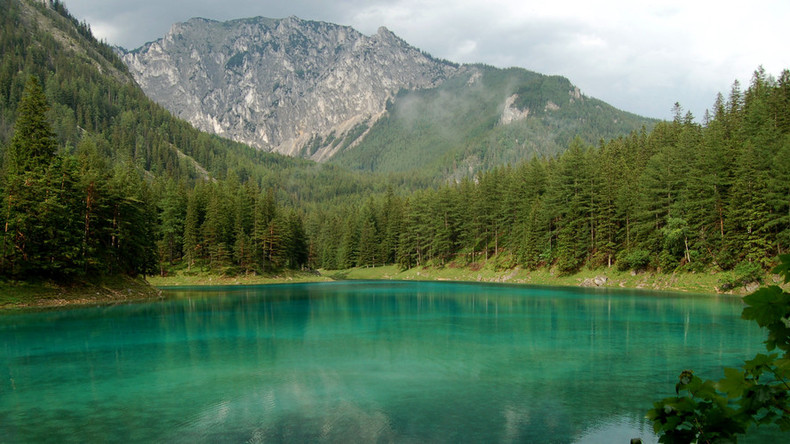 Austria's Gruner See, a fascinating lake known for its emerald-green hue, is in dire danger as its crystal-clear waters are now becoming opaque. This is due to increased levels of algae which locals believe could be a result of tourists routinely urinating in the pond.
The exact reason as to what affected the lake's environment is unknown but locals attribute the "change" in color of the exceptional lake to the growing levels of algae, which might be both a result of warm winters or constantly growing crowds of tourists who do not shy away from urinating in the pond.
Hubert Sulzer, from the local mountain and nature rescue services told ORF that "strong tourism and a shortage of toilet facilities" might have played a significant role in the lake's decline.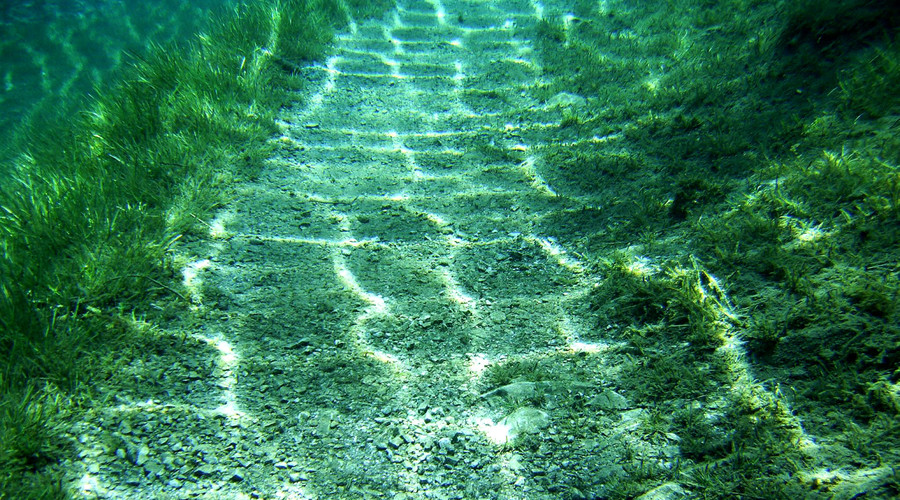 However, Gerald Weninger from Tragoss Tourism Association who has been living in the area for 20 years said that there was no need to worry about the algae's appearance.
"When it is cold, the algae are gone. They have appeared again and again for a warm winter. But at a subsequent winter with minus ten, minus 20 degrees, they die again. I think the problem will resolve itself," Weninger told ORF.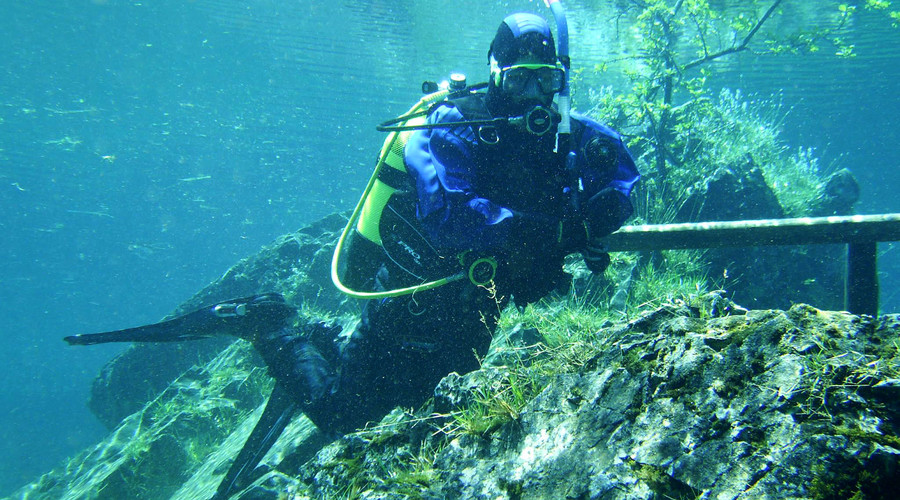 Gruner See located at the Styrian village of Tragoss, Southeast Austria is a renowned tourist attraction and a popular diving site. In June when the water levels of the lake reach their highest levels, trees, along with both a bridge and a bench end up submerged creating a picturesque underwater world. The site has been prohibited from divers and swimmers since January this year in a bid to protect the lake's flora and fauna.
Activists have become more concerned about the lake's environment and are reportedly demanding better tourist management of the site which saw some 100,000 visitors last year.