Gang rape a 'pleasurable pastime' in black culture, claims South African Judge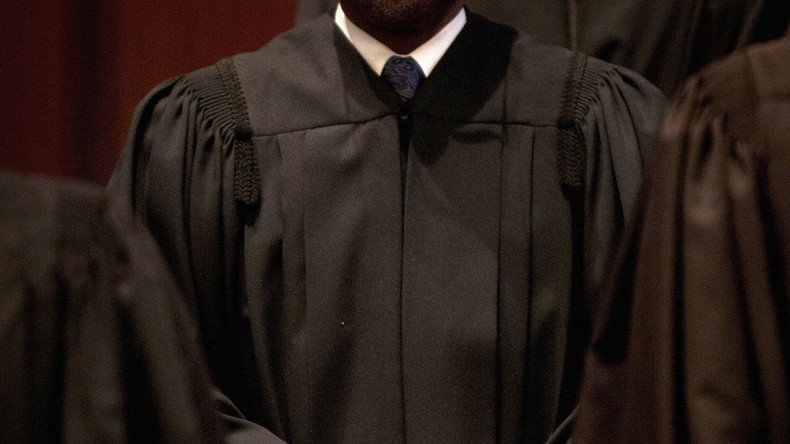 A white South African judge, who was revealed to have stated that gang rape is "a pleasurable pastime" and a part of black people's culture, claimed that her racist comments, made during a private argument with an activist, were taken out of context.
The scandalous remarks were made by Mabel Jansen, a High Court Judge in the city of Pretoria, during a conversation with social activist Gillian Schutte on Facebook. Schutte had the discussion with Jansen in 2015 but has only now posted the comments online.
The screenshot of the private messages purportedly shows Jansen saying that "in their [black men's] culture a woman is there to pleasure them."
"It is seen as an absolute right and a woman's consent is not required," Jansen writes. "I still have to meet a black girl who was not raped at about 12."
In a separate message, Jansen says that "murder is also not a biggy. And gang rapes of baby, daughter and mother a pleasurable pastime."
Jansen said that it is only due to an increased awareness of women's rights, there has now been a "veritable tsunami of rape cases."
"The true facts are most definitely not that espoused by the liberals," Jansen writes. The judge goes on to say that "white people have a lot to account for" but "the black people are by far no angels."
Taking to Twitter, Jansen defended her comments saying that what she "stated confidentially to somebody in a position to help has been taken completely out of context and referred to specific court cases."
"Instead of hounding me with the epithet of a 'racist', the real issue should be addressed squarely, and that is the protection of vulnerable women and children and an endeavor to cure the pandemic," she told Business Day.
Schutte denies this, however, saying that the judge's comments were made on Schutte's public Facebook page with these messages being "an inboxed version of what she actually said in public."
Vuyani Ngalwana, chairman of the Johannesburg branch of the Advocates for Transformation group, said that Jansen's "outburst – effectively tarring all black men with the 'rapist' broad brush" was "shocking beyond belief."
South Africa's Judicial Service Commission, which deals with complaints against judges, confirmed that it received an official complaint from Ngalwana in relation to Jansen's comments and that an investigation has been launched.
It is understood that a proposal has been sent to the Minister of Justice seeking clearance for Jansen to be placed on "special leave" in the interim.
You can share this story on social media: