Turkish prosecutor drops charges against alleged killer of Russian pilot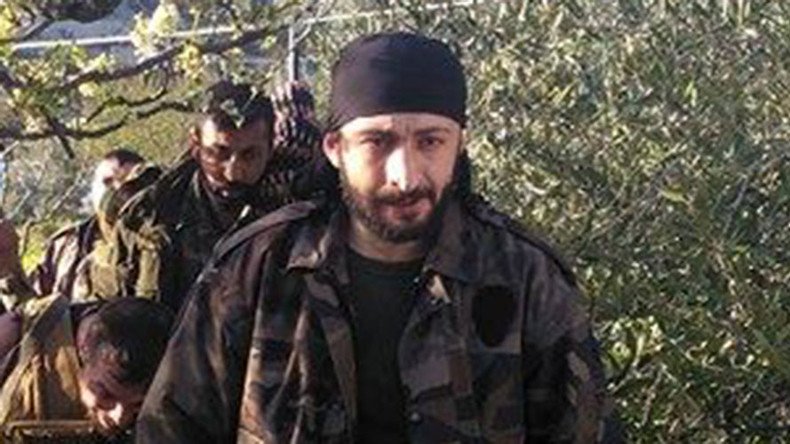 The alleged killer of a Russian SU-24 pilot downed by the Turkish Air Force has had all charges against him dropped by a Turkish prosecutor. This comes despite Alparslan Celik boasting last November that he and his Turkmen fighters shot the pilot.
On Monday, the prosecutor in Izmir dropped the charges after Celik had spent 37 days in custody, security sources told the Anadolu news agency on condition of anonymity.
No charges will be filed as there is insufficient evidence, according to the man's lawyer. "Having looked at the evidence both in favor and against, the prosecutor decided there were no grounds for prosecution," Murat Ustundag, one of Celik's lawyers, told Reuters.
Celik told the court that he was the one who told his subordinates not to shoot the parachuting pilot after his plane was shot down over the Syrian-Turkish border. After analyzing video evidence, the prosecutor decided to drop the charges.
However, in November last year, Celik claimed he and his Turkish-backed Turkmen fighters opened fire at pilot Oleg Peshkov and his navigator.
The Turkish ultranationalist was detained in a restaurant in Izmir in western Turkey in late March, along with 13 other people, but on unrelated charges. He was second-in-command of the Turkmen Coastal Division. Celik's lawyer added he is still being held as part of a separate investigation into unauthorized possession of weapons.
The Russian officer, later identified as Lieutenant Colonel Oleg Peshkov, was shot dead as he was parachuting to the ground after his plane had been downed by the Turks for allegedly violating their airspace. Russia denied the charge, saying the plane never crossed into Turkey. The incident soured the Russian-Turkish relations, with Moscow demanding Celik be arrested and prosecuted.
You can share this story on social media: