3 killed, 45 injured after explosion rocks Diyarbakir, Turkey – governor's office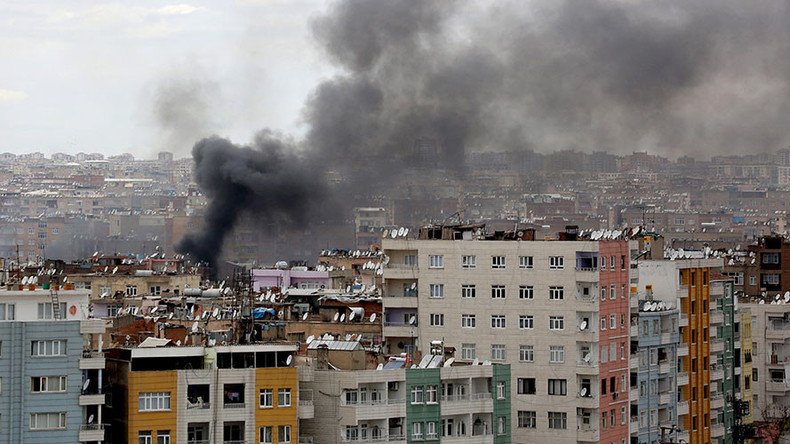 Three people were killed and 45 others injured when a car bomb targeted a police vehicle near the center of the southeastern city of Diyarbakir, Turkey, according to the the local governor's office. Twelve police officers were among the wounded.
Five of those injured were jail inmates being moved while under police custody, a security source told Reuters. A senior official said some of them were members of the Kurdistan Workers Party (PKK) and that they may have been targeted for being suspected informants.
The explosives were detonated from a distance as the armored police van passed, according to the governor's office.
A witness told Reuters that a big explosion could be heard in the city center, followed by ambulance sirens. Black smoke rose over the scene and debris was scattered around the area.
The blast damaged several nearby buildings, Ajans Urfa newspaper reported.
Diyarbakir has seen a significant amount of violence in recent months, after Ankara launched an offensive against the Kurdistan Workers Party (PKK) in the country's southeast.
The city is known as the unofficial capital of the Turkish Kurds.
You can share this story on social media: