'Pray so that I become poorer' – Pope Francis to charity workers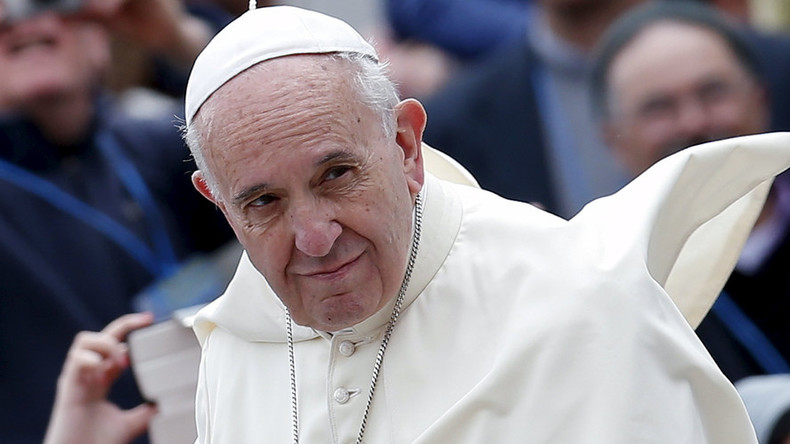 Saying that the Church is like a "field hospital" for all the needy, Pope Francis praised the work of medical charity workers on Sunday, while asking them to pray for him to "become poorer."
The pontiff was speaking to some 9,000 medics and volunteers from the Italian medical charity Doctors with Africa. "I ask you please to pray for me too, so that the Lord will make me each day become poorer," he told the audience.
He praised the group's work across Africa, stressing that health is "not a consumer good, but rather a universal right, and therefore access to healthcare services cannot be a privilege."
Read more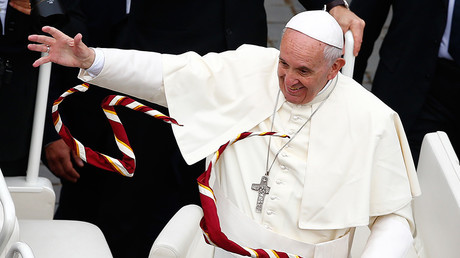 However, these days, healthcare is becoming more and more a service exclusively for the rich, the pontiff lamented.
"Healthcare, especially at the most basic level, is indeed denied in many parts of the world and many regions of Africa. It is not a right for all, but rather it is still a privilege reserved to the few, to those who can afford it," he said in a Vatican statement, as cited by AFP.
The pope said that a lot of Africa's "mothers die in child birth and too many children do not survive beyond their first month of life due to malnutrition and illnesses."
Despite the dire situation, Doctors in Africa works with "courage as the expression of a Church that is not a 'super clinic for VIPs' but rather a 'field hospital'. A Church with a great heart, close to the many wounded and humiliated of history, in the service of the poorest."
The organization was founded in Italy 65 years ago by a doctor and a priest. The group currently has missions in Uganda, Tanzania, Mozambique, Ethiopia, Angola, South Sudan, and Sierra Leone.