Kalashnikov-style casual wear could hit market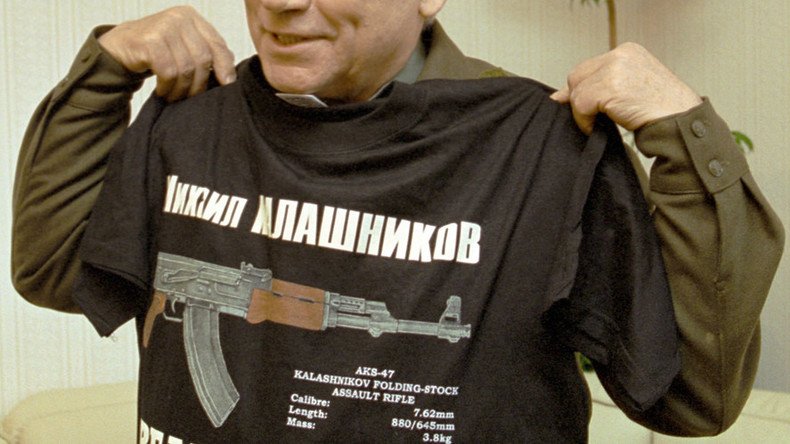 Russia's renowned weapons manufacturer is about to launch its own military-style clothing brand. Casual clothing under the Kalashnikov brand could be sold in 60 stores throughout Russia by the end of 2016.
In 2014, the US and the EU imposed economic sanctions against Moscow after the Crimean Peninsula's citizens voted to leave Ukraine and join Russia.
In July 2015, the US expanded sanctions to Russian arms industry and arms export, the Kalashnikov Concern lost access to its major European and American markets, where it used to sell up to 70 percent of its civil arms products.
These negative developments spurred Kalashnikov's management to look for new business models. The concern is now focusing on the domestic market and prepares to cash in on the general popularity of the Kalashnikov brand at home and abroad.
Kalashnikov's marketing director Vladimir Dmitriev told Izvestia daily that his experience in the auto industry suggests that Kalashnikov not having a clothing brand of its own is a nonsense.
"Giants like Caterpillar and Ferrari make up to 10 percent of their revenues from selling clothes under their brand," he said. "Kalashnikov is a world-known brand and we have every reason to believe that clothing and souvenirs with our logo will be in demand just like our flagship products," Dmitriev said.
The name of the designer behind the upcoming Kalashnikov clothing has not been revealed.
Military style is in trend worldwide these days and if the clothing design is made by a professionl, that "will be a very good business," renowned Russian fashionista Vyacheslav Zaitsev told Izvestia.
To the moment, only one Russian arms producer, Uralvagonzavod, the maker of Russia's main battle tanks T-72, T-90 and Armata, successfully sells side products under its own brand.
You can share this story on social media: