'His heart is in Moscow wherever John is': Russian Foreign Ministry comments on Kerry's calls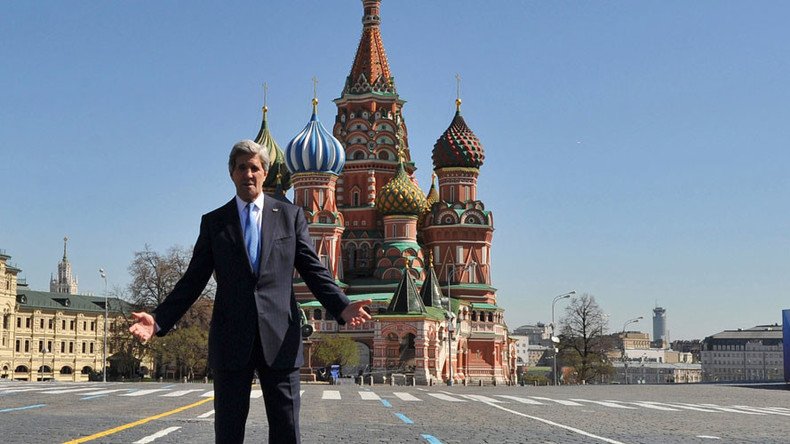 A briefing at the Russian Foreign Ministry has turned all literature and music when spokeswoman Maria Zakharova was asked to comment on relationship with some western counterparts, including US' John Kerry and UK's Philip Hammond.
Commenting on cooperation between Moscow and Washington on a number of issues, Zakharova recited a slightly edited version of a poem by a renowned Scottish 18th century poet Robert Burns.
When asked to comment about the frequency of US' Secretary of State phone calls with Russia - with John Kerry having spoken to Moscow 25 times this year alone - Zakharova said that she "would allow herself a lyrical digression" on Friday.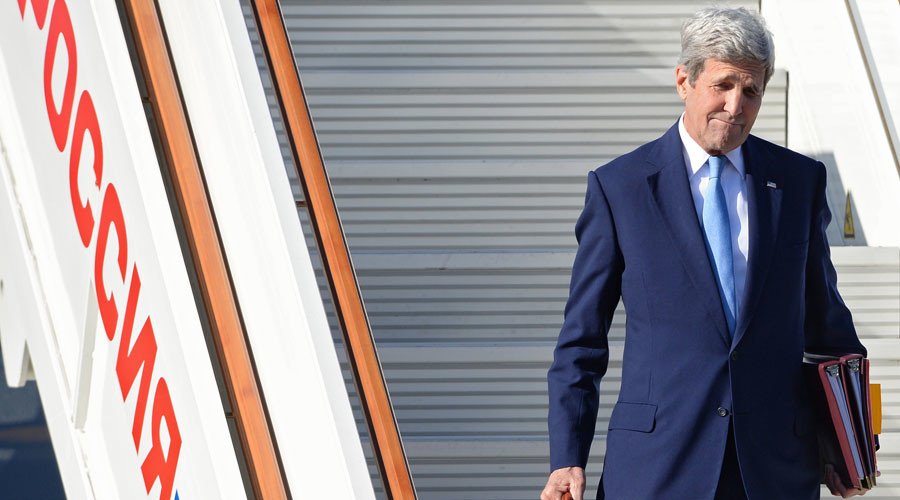 She answered the question in English, having recited a "remake" of Burns' poem, the original lines of which are "well-known in Russia."
"His heart is in Moscow, his heart is not there,
His heart is in Moscow chasing a bear,
Chasing not Grizzly but Kremlinese,
His heart is in Moscow wherever John is."
On a more serious note, Zakharova has said that contacts between the heads of diplomatic affairs are inevitable, as there are a number of global issues that need Moscow's involvement. "As we now can see, [global problems] can only be solved with participation of the Russian Federation," despite some countries having previously thought they could make it on their own, the spokeswoman said. She added that such "global issues" included not only the Syrian crisis, but also a "broader" situation in the Middle Eastern region and fighting international terrorism.
READ MORE: Shift to multipolar world: Lavrov says Russia working to adjust foreign policy to new reality
Speaking about the joint efforts in Syria in particular, Russia's Foreign Ministry said that cooperation and "direct dialogue" between Moscow and Washington "has reached a new level" both on military and diplomatic levels. Such dialogue provides for the peace process in Syria to become more real, Zakharova said.
"I think that a number of phone conversations between [Russia's Foreign Minister] Sergey Lavrov and John Kerry is heading towards a record high," she added.
READ MORE: Kerry in Moscow: Penny has dropped; isolating Russia was never going to work
Zakharova's comments on UK Foreign Secretary Philip Hammond were less lyrical.
The top British diplomat was apparently displeased with a concert at Palmyra's Roman Theater having been organized by Russia. While the Mariinsky Symphony Orchestra conducted by internationally acclaimed musician Valery Gergiev performed Bach and Prokofiev in the devastated ancient city, Hammond called it "a tasteless attempt to distract attention from the continued suffering of millions of Syrians."
"Sad that he didn't like it," Zakharova retorted. "We've all been running off our feet for him to enjoy it. It has all been arranged for him, and not because he's such a music admirer. In fact, as we understand now, he doesn't know his onions in music."
You can share this story on social media: