Terrorists planning attacks on mass May 9 V-Day celebrations detained in Moscow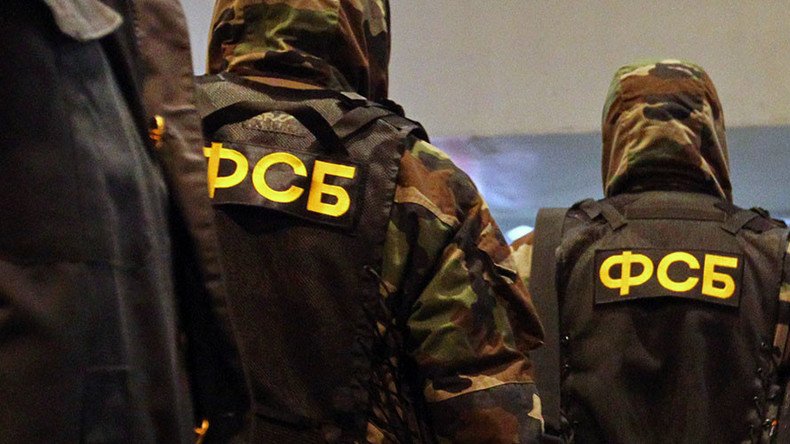 A group of citizens from Central Asian countries has been detained by Russia's security agency, the FSB, on suspicion of planning massive terror attacks during Victory Day celebrations, at the behest of Syrian and Turkish terrorist leaders.
"We have found a large quantity of weapons, explosives and other terrorist equipment," the Federal Security Service, known by the abbreviation FSB, said in a statement.
"The suspects were planning to fire weapons into a crowd, during mass street celebrations on May 9," an FSB source told RIA news agency.
The security agency said that the citizens of the former Soviet republics were based in Moscow and were planning to target the capital.
The FSB said the detainees have made "confession statements," and have been found to have been working "on orders from their superiors located in Syria and Turkey."
The names of the suspects have been withheld for the duration of the initial investigation.
A source inside the FSB told the Russian news portal life.ru that the detainees numbered 12, and were residents of a single apartment in suburban Moscow. Among them were nine men from Uzbekistan, one from Kirghizstan, and two Russians. Investigators found evidence of communication with terrorists from Syria and Turkey on their phones, as well as a library of extremist literature.
The arrested have reportedly been taken to the central FSB office at Lubyanka, while two children, who had also been found living in the apartment, have been placed in a specialized hospital, pending assessment.
Detentions of Islamist radicals in Russia have risen sharply since Russia's intervention in the Syrian conflict last autumn.
Last week, the FSB raided an underground Salafist prayer house in the central Russian city of Samara. The agency says it found an explosive device and weapons cache in the unmarked building, which was partially destroyed during the security operations. One of the men inside allegedly had a written pledge of allegiance to Islamic State with him, while others are also suspected of being jihadist recruits.
Sixty men have been detained in total, and two criminal cases have been opened.
You can share this story on social media: