Russian without criminal record dies in US detention facility, Moscow demands answers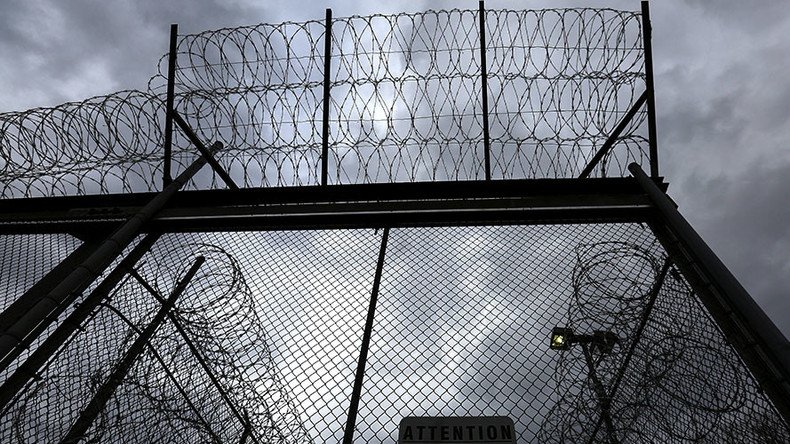 Moscow has requested information from the US about a Russian citizen who died at a San Diego immigration detention center. The man, who had no criminal record in the US, was detained after seeking admission to the US from Mexico.
The death of 46-year-old Russian citizen Igor Zyazin was confirmed by the US Immigration and Customs Enforcement (ICE) to the Consulate-General of Russia in San Francisco, the press attaché of the Consulate-General, Maksim Goncharov, told TASS.
"We've asked the US authorities for copies of the man's documents and the data on the causes and circumstances of his detention and death," he added.
Russia's Foreign Ministry said it was concerned over the death of its citizen, adding that it was aware that Zyazin is the sixth person to have died in a US detention facility since the start of the year.
"We request the US authorities to notify the Russian side of all the circumstances of this tragic incident, a thorough investigation… and complete informing the Russian side about the results of the inquiry," the ministry said in a statement.
On Tuesday the ICE released a statement , saying that a Russian national died May 1 at the Otay Mesa Detention Center in San Diego "after facility staff and emergency personnel were unable to revive him."
"Igor Zyazin, 46, was pronounced dead by paramedics shortly after 10 pm [local time] while en route to the hospital. The paramedics were called to the center after facility personnel found Zyazin unresponsive in his bunk. Prior to paramedics' arrival, facility officers and onsite medical personnel administered CPR."
The official cause of Zyazin's death is yet to be determined by the San Diego medical examiner, ICE said.
According to the facility, Zyazin was transferred to ICE custody on April 24 "after seeking admission to the US at the San Ysidro Port of Entry."
"Zyazin presented a Russian passport to US Customs and Border Protection officers at the port of entry, who subsequently determined he had been previously deported in 2009."
When the incident took place, the Russian was awaiting an interview by an officer to determine the next steps in his case. Later the law enforcers found out that Zyazin had no criminal record in the US. Zyazin is the sixth citizen to die in ICE custody in 2016, the facility said.
You can share this story on social media: